FB News
FB Roundup: Theo Albrecht Jr., Alex Gerko, Gautam Adani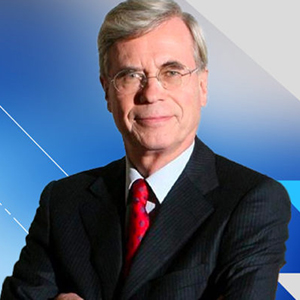 Aldi heirs settle long-running dispute
The heirs of Theo Albrecht, the co-founder of family-owned German multinational discount supermarket chain Aldi, have settled on a new ownership structure following a long-running feud.
The chain, which was founded by brothers Karl and Theo Albrecht in 1946, after they took over the running of their mother's store in Essen, was split into two separate groups in 1960 – Aldi Nord, headquartered in Essen, and Aldi Süd, headquartered in Mülheim – after an argument between the brothers over cigarette sales.
As a result of the new agreement, Theo Albrecht's inheritors will see Aldi Nord incorporated into holding company Stiftung & Co. KG, which will be equally owned and operated by Theo Albrecht Jr. [pictured left] and the family of Berthold Albrecht (Theo Albrecht Sr's late son, who passed away in 2012, two years after his father's death).
With more than 10,000 stores in 20 countries across the collective brand, Aldi Nord (an abbreviation for Albrecht Diskont) is owned and operated by three different family factions: the Markus foundation (which owns 61 per cent of the shares) and the Lukas and Jakobus foundations (19.5 per cent each). The first two are chaired by Theo Albrecht Jr. (Theo Albrecht's eldest son) and the latter is owned by two daughters of Berthold Albrecht.
Despite having a structure put in place to ensure the Aldi Nord business stayed within family control, a feud over who would get control of the company following the death of Berthold Albrecht led to an inability to make important strategic decisions.
In recent years, Aldi Nord and Aldi Süd have reportedly been looking to move closer together again and have made moves by aligning their IT infrastructure and using the same marketing agency. Rumours of an official merger have been circling since 2020 but have yet to be officially confirmed.
 
Alex Gerko named as the UK's biggest taxpayer
A reclusive Russian-born billionaire who grew up in a deprived area of Moscow and has spoken out against Vladimir Putin and the war in Ukraine has been named as the UK's biggest taxpayer.
As revealed in the latest Sunday Times Tax List, Alex Gerko [pictured right] contributed more than £487 million to the UK in just 12 months – that's the equivalent of more than £1.3 million per day or £55,639 per hour.
The list, which showcases the top 100 wealthy people and families who collectively paid almost £5.2 billion in tax last year, disclosed that nearly £1 in every £10 of this sum came from Gerko alone.
The billionaire, who set up algorithmic trading company XTX Markets in 2015 and currently acts as co-chief executive, has also reportedly been active in philanthropy with a £1.5 million donation to the London Symphony Orchestra and support for the Protect Pure Maths campaign among his major donations.
Despite his aversion to the limelight, Gerko has taken a strong position on the war in Ukraine by issuing a statement via XTX that he "Fully supports the Ukrainian people."
 
Gautam Adani loses billions in personal wealth in days
Indian businessman Gautam Adani [pictured left] has seen his personal wealth significantly contract by billions in less than a week after seven listed companies that form part of his Adani Enterprises conglomerate lost at least $100 billion in less than a week.
The loss occurred after US-based firm Hindenburg Research published a 100-page report on the Adani Group accusing it of "Pulling the largest con in corporate history."
According to Sky News, the report – which took two years to pull together – "Accuses the companies of stock manipulation and accounting fraud. It says the family-led businesses and their shell companies lend money to each other to launder it and cook their books."
As a result of the report, Adani Enterprises has lost billions of dollars with shares dropping by almost 40%.
Despite the Adani Group subsequently releasing a 413-page rebuttal saying this was a "Calculated attack on India" and threatening legal action against Hindenburg, the group's fortunes have yet to return.
"[Adani Group] predictably tried to lead the focus away from substantive issues and instead stoked a nationalist narrative," said Hindenburg in response to the rebuttal from the group which works across power generation, coal mines, cement, telecoms, media, green energy, ports and airports. "India's future is being held back by the Adani Group, which has draped itself in the Indian flag while systematically looting the nation."
"Our balance sheet is very healthy with strong cashflows and secure assets, and we have an impeccable track record of servicing our debt," said Adani in a statement. "This decision will not have any impact on our existing operations and future plans."