Alternatives
FB Roundup: Jimmy Haslam, Ken Giffin, Mark Scheinberg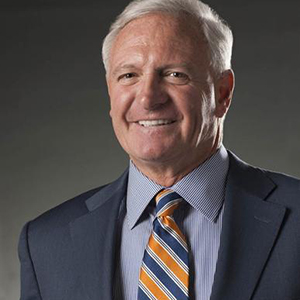 Haslam family buy stake in Milwaukee Bucks basketball team
Having recently sold their Pilot Flying J truck stop chain to Warren Buffett's Berkshire Hathaway, Jimmy Haslam and his wife Susan "Dee" Bagwell Haslam have added to their sports franchise interests with a minority stake in the American basketball team the Milwaukee Bucks.
According to Bloomberg, the Haslams –who also own the National Football League's Cleveland Browns and the Major League Soccer team the Columbus Crew –bought out billionaire investor Marc Lasry's 25% stake in the Bucks in a deal that values the National Basketball Association's franchise at $3.5 billion, making the team the NBA's sixth-most valuable franchise according to Forbes.
The Haslams were able to expand their sports portfolio after Berkshire Hathaway boosted its overall stake in Pilot Flying J to 80% after purchasing an additional 41.4% for $8 billion in January 2023, following on from a previous purchase of 38.6% of shares in 2017. The Haslam family, meanwhile, retains control of day-to-day operations of the Tennessee-based firm founded by Jimmy's father Jim Haslam in 1981.
"We are equally honoured and excited for the opportunity to invest in the Milwaukee Bucks," said the Haslams. "This ownership group has created a championship organisation both on and off the court, a standard that is rare in sports, and we highly respect the team they have built.
"We have tremendous appreciation for the impressive history of basketball in Milwaukee and the passionate and loyal fan base."
 
Ken Griffin donates $300 million to Harvard University
Following another huge donation to his alma mater, Harvard University, Citadel hedge fund billionaire Ken Griffin is having a graduate school named in his honour.
The prestigious school announced Griffin's latest unrestricted gift of $300 million to the Faculty of Arts and Sciences, bringing his total donations to the famed educational institution to more than $500 million.
Now, the Graduate School of Arts and Sciences will be renamed the Harvard Kenneth C. Griffin Graduate School of Arts and Sciences as a mark of recognition of more than four decades of giving to the university.
"Ken's exceptional generosity and steadfast devotion enable excellence and opportunity at Harvard," said Harvard President Larry Bacow in a statement. "His choice to support FAS [the Faculty of Arts and Sciences] underscores the power of education to transform lives and to expand the reach of our research in every field imaginable.
"It has been a great pleasure to get to know Ken throughout my presidency, and I am deeply and personally appreciative of the confidence he has placed in us – and in our mission – to do good in the world."
Griffin's previous Harvard donations include $150 million for undergraduate financial aid in 2014 (the largest single gift for financial aid in the school's history), along with gifts to Harvard Law School, the Harvard Graduate School of Education and the Griffin Professorship of Business Administration at Harvard Business School.
With a net worth of $35 billion (according to Forbes), Griffin began his investing career from his Harvard dorm room, before going on to found Citadel which currently manages around $59 billion in assets. To date, Griffin's total philanthropic giving is believed to be around $2 billion.
 
Mark Scheinberg to buy luxury hospitality group
The co-founder and former co-owner of the online gambling company PokerStars, Mark Scheinberg, is further expanding his portfolio with a proposed purchase of Tao Group, the global luxury hospitality group which counts Michelin-starred London restaurant Hakkasan among its assets.
The Israeli-Canadian businessman, who sold PokerStars (which he founded with his father Isai Scheinberg) to Canadian investment group Amaya for $4.9 billion in 2014 and has since diversified into residential, hotel and commercial real estate via his investment company Mohari Hospitality, is believed to be the leading bid to acquire the Tao Group.
The group, which owns Yauatcha and Hakkasan (which has held a Michelin star for 20 years) in London, as well as restaurants in New York, Las Vegas, Chicago, Los Angeles, Singapore and Dubai, is currently owned by Madison Square Garden Entertainment Corporation.