FB News
FB ROUNDUP: Jay Y. Lee, Michael Bruce, Daniel Kretinsky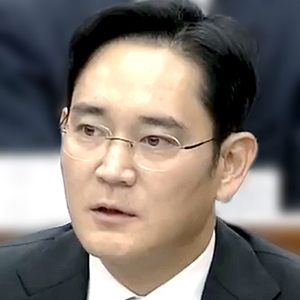 Samsung names billionaire family member Jay Y. Lee as executive chairman
Following a full pardon for crimes including embezzlement and bribery, Jay Y. Lee has been appointed as Samsung's executive chairman.
The electronics firm's longtime de facto leader and next-generation member of one of South Korea's most powerful families, makes the move from vice chairman after Samsung's board approved the change, citing "The current uncertain global business environment and the pressing need for stronger accountability and business stability," in a statement.
Following the billionaire being twice sent to prison and having been on parole since 2021, Lee was pardoned by South Korea' president of any wrongdoing earlier this year, thus ending a five-year ban on Lee holding a formal position at Samsung.
In 2014, Lee unofficially took over the running of Samsung after his father slipped into a coma after a heart attack.
Now, on the second anniversary of his father's death in 2020, Lee vowed "To preserve his legacy."
"During this period, we have had to confront many challenges, and at times, we have struggled to make breakthroughs," he said. "Without a doubt, we are at a pivotal moment. Now is the time to plan our next move."
Earlier this year, Samsung announced a plan to spend more than $350 billion on its businesses – including chipmaking and biopharmaceuticals firms – and create 80,000 new jobs over the next five years.
 
Purplebricks founder Michael Bruce sees property portal Boomin go bust
Boomin, the challenger real estate portal set up by Michael Bruce, the former boss of online estate agent Purplebricks, has gone bust after too few signed up for the service.
The once-touted contender against industry leaders Rightmove and Zoopla has called in liquidators after finding itself unable to access a new round of funding, according to Sky News.
Despite attracting investment from Foxtons, DN Capital and Channel 4, the service was unable to raise an estimated £6 million of additional equity and the company's 65 employees have been notified about the liquidation plan.
"Our move to a fee-paying, revenue-generating model from April 2022 coincided with the start of the economic slowdown and the drying up of funding," said Bruce. "In line with most tech company scale-ups, we overhauled our business model to reflect the new market conditions, sharpening our focus on our key differentiated products and improving efficiencies to bring forward the point where we reach breakeven and generate positive cashflow.
"While we had a plan, support from a number of existing shareholders and a solution with a new investor, the progressively worsening economic situation, combined with increasing uncertainty in the housing market, has resulted in us being unable to get the necessary funding round over the line in time to enable us to continue," he said.
 
Daniel Kretinsky cleared to increase his stake in Royal Mail
Czech businessman Daniel Kretinsky has been given the go-ahead to expand upon his 22% stake in Royal Mail following a government probe.
The 500-year-old postal organisation received a notification from the English government that its top shareholder, the Kretinsky-controlled Vesa Equity Investment, could increase its stake to more than 25%. Former Business Secretary Kwasi Kwarteng said the move would constitute a 'Trigger event' under the National Security and Investment (NSI) Act. Now International Distributions Services (the new name for Royal Mail) said that no more action would be taken.
"The Company has now been notified by the Secretary of State that no further action is to be taken under the NSI Act in relation to the potential increase by VESA of its shareholding in the company to more than 25 per cent," said the postal service company in a statement.
Vesa, which is Royal Mail's largest shareholder and whose financial holdings also include Sainsbury's supermarkets and West Ham United football club, has confirmed its intention to increase its stake above 25% from 22% on July 13.
The move by the 46-year-old Kretinsky – dubbed the 'Czech Sphinx' and who is estimated to have a net worth of £3 billion – has fuelled speculation that he plans a full takeover of the organisation.
As a result of the news, International Distributions Services shares rose 6.7 per cent. Meanwhile, planned strike action organised by Royal Mail's largest labour union has been postponed due to a legal challenge by the company. Walkouts over thousands of staff redundancies due between November 2 and 10 are now expected to resume on November 12.