Alternatives
FB Roundup: Gautam Adani, Marian Ilitch, Amancio Ortega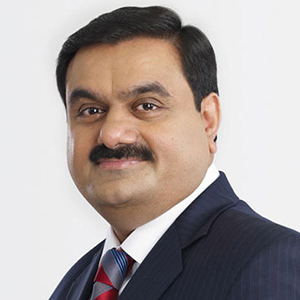 Gautam Adani wins bid to develop Mumbai slum
Just days after finalising the takeover of news broadcaster New Delhi Television Ltd (a deal he considers a "Responsibility rather than a business opportunity"), Indian billionaire Gautam Adani has further added to his responsible investment portfolio after winning the right to redevelop India's largest slum.
Following a successful $612 million bid (more than double that of rival real estate group DLF), Mumbai's Dharavi neighbourhood will be converted into "A township – a city within a city, with mixed land use, both commercial and residential," said SVR Srinivas, CEO of the Dharavi Redevelopment Project to Reuters.
The redevelopment, which will cover 253 hectares, has been described as "The world's largest urban renewal scheme". Currently, Dharavi houses thousands of poor families in squalid conditions in the centre of India's financial capital.
Earlier this year, Adani Enterprises invested in India's leading cement companies, Ambuja Cements and ACC, for $10.5 billion. The redevelopment of Dharavi will be the fourth project Adani Realty has taken on in Mumbai and the 24th across four cities, according to the firm's website.
 
Ilitch family expand pizza chain to UK
The billionaire Ilitch family are expanding the original source of their wealth by opening new Little Caesars franchise stores across the UK.
Hitting London, Derby and Liverpool for the first time, the third largest pizza chain in the world is ramping up international expansion plans in what chief operating officer Paula Vissing says is "An important new market for us, given how influential it is."
"We expect to open several new sites in this market over the next few years, and we are excited to be entering with such strong franchisee groups in Derby, London and Liverpool," said Vissing.
Little Caesars, which was kickstarted by husband-and-wife duo Marian and Michael Ilitch in 1959 using their combined $10,000 life savings, now has more than 4,000 sites worldwide with a turnover of around $4 billion (according to IBISWorld).
Ilitch Holdings, which is headed up by the now 89-year-old Marian Ilitch (who has a net worth of $4.6 billion, with a $2.5 billion stake in Little Caesars, according to the Bloomberg Billionaire's Index), also owns a number of sports franchises, including baseball team the Detroit Tigers and ice hockey team the Detroit Red Wings.
Long established in Detroit, Michigan, the Ilitch family have joined forces with property developer Stephen Ross to build and redevelop hotels, commercial and educational properties in and around downtown Detroit as part of a $1.5 billion project. The scheme hopes to further boost the area which has seen an uptick in attendance since the opening of the Little Caesars Arena (home of the NBA's Detroit Pistons and the NHL's Detroit Red Wings) in 2017.
 
Amancio Ortega expresses interest inbuying Manchester United
Amancio Ortega, the founder of Inditex (the global fashion retailer, which counts Zara, Pull&Bear, Massimo Dutti, Bershka and others amongst its brands) has been on a tear with real estate acquisitions in 2022 and is now reportedly set to launch into the world of sport with a bid to buy Manchester United football club.
The 86-year-old Spanish billionaire and 19th richest man in the world is said to have registered interest in a purchase, alongside tech giants Apple and British businessman Sir Jim Ratcliffe, after the current owners, the Glazer family, hinted at a probable £5.8 billion sale.
The Manchester Evening News has reported that Ortega has 'Already spoken to Old Trafford executives" to declare his interest after the Glazers decided to put the club up for sale after 17 years of ownership.
"The company's board of directors is commencing a process to explore strategic alternatives for the club," revealed a statement from the Glazers on Manchester United's official website. "The process is designed to enhance the club's future growth, with the ultimate goal of positioning the club to capitalize on opportunities both on the pitch and commercially.
"As part of this process, the board will consider all strategic alternatives, including new investment into the club, a sale or other transactions involving the company.
"This will include an assessment of several initiatives to strengthen the club, including stadium and infrastructure redevelopment and expansion of the club's commercial operations on a global scale, each in the context of enhancing the long-term success of the club's men's, women's and academy teams, and bringing benefits to fans and other stakeholders."