FB News
FB Roundup: Delphine Arnault, Andrew Forrest, Fred DeLuca and Peter Buck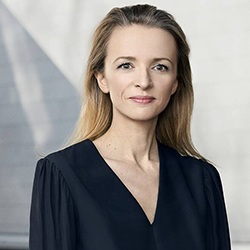 Bernard Arnault appoints daughter Delphine to run Dior
The world's richest man and chairman of luxury goods giant LVMH, Bernard Arnault, has officially appointed his daughter Delphine as the chief executive officer (CEO) of French luxury fashion house Dior.
Arnault's eldest child takes the reins in a further management shakeup, having recently assigned his eldest son, Antoine, to run the family-owned holding company Christian Dior SE.
Delphine Arnault has been part of her father's businesses for the past two decades, starting out in 2003 as the first woman and youngest person to be appointed to a seat on the firm's management board.
"Under her leadership, the desirability of Louis Vuitton products advanced significantly, enabling the brand to regularly set new sales records," Bernard Arnault said in a press statement of his daughter who lives with her partner, French telecoms billionaire Xavier Niel, and their two children. "Her keen insights and incomparable experience will be decisive assets in driving the ongoing development of Christian Dior."
All the 73-year-old billionaire's five children now hold senior positions at LVMH. In addition to Delphine, 47, and Antoine, 45, Alexandre, 30, is head of product and communications at Tiffany & Co; Frédéric, 27, is CEO of Tag Heuer; and Jean, 24, is director of marketing and development at Louis Vuitton Watches.
Despite speculation, Bernard Arnault has not yet officially named a successor to lead the family empire, although it is expected that one of his five children will take over eventually. However, the company recently raised the maximum age requirement for its chief executive from 75 to 80, so Mr. Arnault is expected to lead the family firm for the foreseeable future.
LVMH, which was formed in a merger between fashion house Louis Vuitton and Moët Hennessy in 1987, owns brands including Christian Dior, Fendi, Givenchy, Marc Jacobs, Stella McCartney, Bulgari, Tiffany & Co and more.
Bernard Arnault, who has an estimated net worth of $196 billion, recently regained the title of world's richest man after Elon Musk's net worth dropped following a sell-off in Tesla shares.
Australia-to-Singapore solar plan no longer viable according to co-investor Andrew Forrest
Australian mining billionaire Andrew Forrest says plans to use a 4,200-kilometre power cable to send clean energy from Australia to Singapore are no longer "Commercially viable".
Forrest and fellow Australian tech tycoon Mike Cannon-Brookes are, according to The Guardian, said to have fallen out over plans to build a giant solar farm in the Northern Territory to supply Darwin, Indonesia and Singapore with power.
Sun Cable, in which Forrest's Squadron Energy unit holds a 25 per cent stake, entered into voluntary administration last week after a disagreement between Forrest and Cannon-Brookes over funding and plans to send clean power overseas.
"Squadron Energy continues to believe in the vision for a game-changing solar and battery project in the Northern Territory's Barkly region," said Squadron chairman John Hartman, "[helping the country] become a green energy exporting superpower by generating renewable energy to produce green hydrogen and green ammonia."
An initial fund-raising effort in early 2022 raised $250 million,  with Cannon-Brookes and Forrest standing out as the leading investors.
Grok, Cannon-Brookes' family investment arm, was said to be "Impressed with management's progress and offered to provide additional investments in the company", according to a spokesperson. "[But] in the circumstances, including where all but one shareholder agreed with the company's funding strategy, the board was left with no other option but to enter voluntary administration.
"We are confident Sun Cable will be an attractive investment proposition and remain at the forefront of Australia's energy transition."
This comes as Forrest, best known as the former chief executive officer of Fortescue Metals Group (FMG), continues to commit $740 million of his own fortune to the Ukraine Green Growth Initiative. Forrest launched the global Ukraine Green Growth Initiative, which is focused on reconstructing the war-torn country and hopes to raise at least $25 billion (growing to $100 billion) in seeding investment in energy and communications infrastructure, to help transform the nation into a "Digital green economy".
 
Heirs of Subway's founders set to reap dividends from $10 billion sale deal
The descendants of Fred DeLuca and Peter Buck, the late founders of sandwich franchise chain Subway are set to inherit billions as the global company explores a major sale, according to the Wall Street Journal.
Founded by Buck and DeLuca when the former loaned the latter $1,000 to start a sandwich shop - Pete's Super Submarines - to help fund his way through college, the company went on to outstrip all other restaurant chains, with approximately 21,000 locations across the US, registering $9.4 billion in sales in 2021.
After the company switched to a franchise model in 1973, DeLuca continued to run the company for decades, while Buck became a largely silent partner. Throughout the years, Subway has remained a private business with the two families of De Luca and Buck working behind the scenes. After DeLuca passed away in 2015 at the age of 67, his sister Suzanne Greco became CEO until she retired in 2018.
Following the appointment of former Burger King CEO John Chidsey in 2019, a Subway sale has been discussed and now private equity firms and corporate buyers are reportedly looking to secure a purchase.
DeLuca's son Jon, who serves as director of the Frederick A. DeLuca Foundation, is (according to Fortune) expected to be a prime beneficiary of the proposed sale.
"As a privately held company, we don't comment on ownership structure and business plans," said a Subway spokesperson to Fortune. "We continue to be focused on moving the brand forward with our transformational journey to help our franchisees be successful and profitable."