FB News
FB Roundup: Yvon Chouinard, Simon Arora, Chip Wilson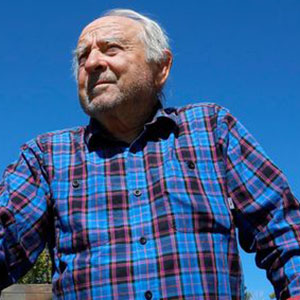 Billionaire Yvon Chouinard gives away Patagonia to fight climate crisis
Yvon Chouinard, the billionaire founder of sportwear brand Patagonia, has announced he is giving away his entire company to a charitable trust to help fight the climate crisis.
The label, which has long since traded on its sustainability credentials - including guaranteeing its clothes for life - is now in the hands of a structured trust, which has been designed to direct all company profits into halting the crisis.
"As of now, Earth is our only shareholder," the company announced on its website. "All profits, in perpetuity, will go to our mission to 'Save our home planet'."
A lifelong rock-climbing fan, the 83-year-old Chouinard started out making metal spikes to wedge into rocks before moving into clothing and sportwear. Founded in 1973, Patagonia's sales were worth $1.5 billion this year, while Chouinard's net worth is estimated to be $1.2 billion.
Having previously told The New York Times he was "Horrified to be seen as a billionaire", Chouinard, along with his wife Malinda Pennoyer and two children Fletcher and Claire, worked with a team of lawyers to structure Patagonia to continue to operate as a for-profit company whose proceeds will go to benefit environmental efforts.
"If we have any hope of a thriving planet – much less a thriving business – 50 years from now, it is going to take all of us doing what we can with the resources we have," said Chouinard in a statement. "This is another way we've found to do our part."
In a statement from the company, Patagonia's stock will go to a non-profit called the Holdfast Collective, which "Will use every dollar received to fight the environmental crisis, protect nature and biodiversity and support thriving communities as quickly as possible."
Profits made by the company after reinvesting will be distributed to the non-profit in a structure designed, according to the statement, to avoid changing Patagonia's values by selling or taking the brand public.
"Instead of 'Going public', you could say we're 'Going purpose'," said Chouinard. "Instead of extracting value from nature and transforming it into wealth for investors, we'll use the wealth Patagonia creates to protect the source of all wealth."
 
B&M discount chain boss Simon Arora retires seven months early
Simon Arora, the billionaire co-owner of UK discount chain B&M has stepped away from the company seven months earlier than expected with Alex Russo taking over as chief executive of the retail giant on September 26.
Arora announced his retirement earlier this year after spending 18 years building up the once-failing business alongside his brothers Bobby and Robin.
The Arora brothers rebuilt the company from 21 regional stores to an empire of more than 1,100 shops across the UK and France, eventually employing more than 32,000 staff and listing on the FTSE 100 in 2014 with a market valuation of £5 billion.
Arora's retirement announcement came after the brothers' family office, SSA Investments, sold B&M shares worth more than £234 million earlier this year. The family, who still own a 7% stake in the business, are estimated to be worth £2.5 billion.
"It has been a privilege to lead B&M," said Arora. "I am immensely proud of the incredible journey that we have been on. B&M's value-for-money proposition remains as relevant and compelling to shoppers today as it has ever been."
"It's a privilege to have the opportunity to build on Simon's legacy and lead this fantastic business in the years ahead," said Alex Russo. "We have a well-founded strategy, a very strong customer proposition and significant opportunities for further growth ahead of us."
 
Lululemon founder Chip Wilson donates millions to British Columbia's wilderness
Dennis "Chip" Wilson, the billionaire founder of Canadian athletic apparel retailer Lululemon Athletica has made his biggest philanthropic gift yet to protect large areas of wilderness in British Colombia.
Wilson and his wife Summer have pledged $75.8 million USD through their Wilson 5 Foundation to acquire and maintain vast tracts of wild land in the western part of the country.
The money will be used by the British Colombia Parks Foundation to acquire forestry and other resources, turning "Massive amounts of land" into parks that, according to Wilson, would be managed by indigenous groups for revenue-making purposes such as tourism.
"Our vision for our family is providing components for people to live a longer, healthier and more fun life. So it all kind of fits," said Wilson.
This is the latest in a long-line of philanthropic gifts by the Wilsons - including $8.4 million towards the Pender Harbour Ocean Discovery Station and the launch of imagine1day, a charity dedicated to improving education in Ethiopia.
Wilson, who has a $5.8 billion fortune primarily made up by his 9% stake in the Vancouver-headquarted Lululemon Athletica, hopes to raise more donations towards the British Colombia Parks Foundation's goal of protecting 25 per cent of the province's land and water.