FB News
FB Roundup: Cyrus Mistry, Daniel Kretinsky, MacKenzie Scott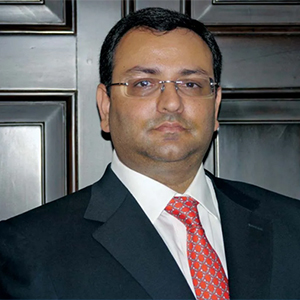 Tributes paid to billionaire ex-chairman of Tata Sons, Cyrus Mistry
Indian prime minister Narendra Modi has led tributes to business leader Cyrus Mistry, who has died in a car accident in western India. The Indian-born Irish businessman and former chairman of Indian conglomerate Tata Sons was 54.
"The untimely demise of Shri Cyrus Mistry is shocking," said Modi on Twitter. "He was a promising business leader who believed in India's economic prowess. His passing away is a big loss to the world of commerce and industry."
Mistry served as chairman of Tata Sons, the holding company of the multinational conglomerate founded in 1868 by Jamsetji Tata, for five years until he was removed by the board in October, 2016. Mistry continued to own an 18.4% stake in Tata Sons through his company, Cyrus Investments, and his net worth was estimated to be around $10 billion.
"He was a warm, friendly and congenial person who built a strong relationship with the TCS family during his time as the chairman of the company," Tata Consultancy Services (TCS), in which Tata Sons owns a majority stake, said in a statement.
"[I am] Shocked and saddened to hear of the passing of Cyrus Mistry," said Asia's richest man and the world's third richest person, Gautam Adani on Twitter. "One of the finest gentlemen I have known, he was one of the best business minds of his generation. It is a tragic loss."
Natarajan Chandrasekaran, who was appointed chairman of Tata Sons following Mistry's departure, said he was "Deeply saddened": "He had a passion for life and it is really tragic that he passed away at such a young age," he said.
Mistry, who graduated from the London Business School, was the youngest son of construction baron Pallonji Shapoorji Mistry (who passed away earlier this year). Mistry joined the family construction company, Shapoorji Pallonji and Co, as managing director in 1991 and went on to marry Rohiqa Chagla with whom they had two sons, Firoz and Zahan.
 
Czech billionaire's Royal Mail stake under national security review
Daniel Kretinsky is expected to be the subject of a national security review by English government ministers after the Czech billionaire increased his share ownership in Royal Mail.
The 500-year-old postal organisation said it has received a notification from the government that its top shareholder, the Kretinsky-controlled Vesa Equity Investment, could increase its stake to more than 25%.
"The secretary of state has notified Royal Mail that such a step would constitute a trigger event under the NSI Act (National Security and Investment Act) and that he is exercising his call-in power under section 1 of the NSI Act," Royal Mail said in a statement to the Stock Exchange. "Royal Mail will fully cooperate with this review and a further announcement will be made as and when appropriate."
Vesa, which is Royal Mail's largest shareholder and whose financial holdings also include Sainsbury's supermarkets and West Ham United football club, has confirmed its intention to increase its stake above 25% from 22% on July 13.
The move by the 46-year-old Kretinsky, who also owns Sparta Prague football club and is estimated to have a net worth of £3 billion, has fuelled speculation that he plans a full takeover of the organisation.
 
MacKenzie Scott donates $44 million to US kids mentoring organisation
Billionaire philanthropist MacKenzie Scott continues to make good on her Giving Pledge promise with a donation of $44 million to the US-based mentoring organisation Friends Of The Children.
The charity, which supports at-risk children by partnering them with a long-time mentor, has received the unrestricted gift with $15 million going to the national headquarters and $29 million split amongst 12 different chapters from Florida to Michigan and California.
"[MacKenzie Scott] said that they were doing this because they really hoped more people would find out about Friends Of The Children," said Terri Sorensen, chief executive of Friends Of The Children.
Scott, who is currently the world's 37th richest person with a net worth of $37.7 billion owing to a 4% stake in Amazon which was founded by her ex-husband Jeff Bezos, aims for her donations, "To pave the way for unsolicited and unexpected gifts given with full trust and no strings attached."
"Because our research is data-driven and rigorous, our giving process can be human and soft," Scott wrote in a 2020 Medium post.
This is the latest huge gift from Scott, who previously made a donation of $281 million to the Boys & Girls Clubs of America non-profit organisation earlier this year. It is estimated that she has given away more than $12 billion since 2019.