FB News
FB ROUNDUP: Tamara Ecclestone, Jack Ma, Yang Huiyan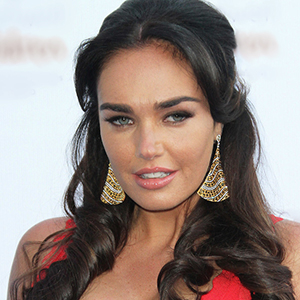 Bernie Ecclestone's daughter offering $7.2 million reward for stolen jewellery
Tamara Ecclestone, the daughter of British billionaire and ex-Formula One boss Bernie Ecclestone, has made a public offer of up to $7.2 million for information leading to the recovery of jewellery worth more than $31 million.
The reward, which will be equal to 25 per cent of the value of any jewellery that she recovers, follows a robbery in December, 2019, at the home of Tamara and her husband Jay Rutland. The break-in at the mansion in London's Kensington Palace Gardens is reportedly one of the biggest heists in British history.
Speaking out in a series of Instagram posts, the 38-year-old said she was "Going Mel Gibson-style from the movie Ransom" after having "Waited long enough" to get her jewellery back.
The stolen haul is said to include family heirlooms, which the heiress said is more valuable to her than their monetary worth.
"The thought of those disgusting people, rummaging through every room in my house, invading my home, touching my belongings and stealing some of the things most precious to me, means I will never be able to lay my head to rest in that house again with the same sense of security that I once had," Tamara said.
She has also offered $300,000 to anyone who can give information about suspect Daniel Vukovic, who is said to be part of the gang believed to have carried out similar crimes across Europe.
 
Tech tycoon Jack Ma plans to transfer control of fintech giant, Ant Group
Chinese technology billionaire Jack Ma is moving ahead with plans to relinquish control of his fintech giant Ant Group.
The 57-year-old, who is also the co-founder of e-commerce heavyweight Alibaba, is stepping away while the company seeks to assuage regulatory concerns that spoiled its huge $37 billion initial public offering (IPO) plan in 2020.
The tycoon will no longer hold an executive role or sit on the board, but he will continue to control more than 50% of the firm.
According to The Wall Street Journal, Ma will transfer voting power to Ant Group executives, including chief executive officer (CEO) Eric Jing, after the company completes its current restructuring plan, as requested by the People's Bank of China.
The move follows Ma's stepping down as Alibaba chief executive in 2013 and retirement as chairman in 2019, and will see him stepping further out of the public spotlight after delivering a speech in 2020 which was critical of financial regulators and state-owned banks.
 
Asia's richest woman Yang Huiyan loses half her wealth in China property crisis
Yang Huiyan, a majority shareholder in Chinese property giant Country Garden, has lost more than half her net worth – falling by 52% to $11.3 billion from $23.7 billion – as China's real estate sector was shattered by a cash crunch.
According to the Bloomberg Billionaires Index, Yang's fortune took a major hit when Country Garden's Hong Kong-listed shares fell 15% after the company announced it would sell new shares to pay debts.
Yang inherited her wealth when her father, Country Garden founder Yang Guoqiang, transferred his shares to her in 2005. She subsequently became Asia's richest woman in 2007 following the developer's IPO.
The cash crunch came about after Chinese authorities cracked down on excessive debt in the property sector, leaving property titans like Evergrande facing bankruptcy following government fines totalling $1.08 billion for failing to honour debt obligations.
The crisis has worsened with home buyers protesting delayed property construction and deliveries by withholding mortgage payments for homes sold before completion.
Proceeds from Country Garden's debt sale would be used for "Refinancing existing offshore indebtedness, general working capital and future development purposes," the firm said in a filing with the Hong Kong stock exchange.