FB News
FB Roundup: Mohsin and Zuber Issa, Sir Jim Ratcliffe, Ryan Cohen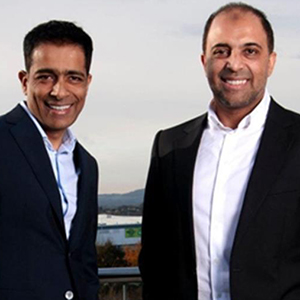 Issa brothers explore £13 billion merger of Asda and EG Group
Mohsin and Zuber Issa, the billionaire brothers who own a majority stake in UK supermarket giant Asda, are exploring a potential £13 billion merger with their filling station and convenience store chain, EG Group.
The British-Indian siblings, who made their fortune co-founding the Euro Garages chain of petrol filling stations, acquired the supermarket giant in 2021 for £6.8 billion along with private equity firm TDR Capital.
According to The Sunday Times, merger talks are being held ahead of refinancing at EG Group (which has £7 billion of debt due in 2025), following reports that the Issas and TDR Capital are aiming for more favorable terms on refinancing by combining both profitable businesses.
The report comes after it was announced that the brothers are considering a £1 billion sale of part of their US-based petrol station chain.
"We have always been clear in our ambition to grow Asda and are hugely excited to create this new and distinct part of our business, giving us the opportunity to bring Asda value in fuel and groceries to even more customers and communities across the UK," said Mohsin Issa (who along with his brother has an estimate net worth of £4.73 billion, according to The Sunday Times Rich List), on the recent news that they would purchase the Co-op group's petrol stations in a deal worth up to £600 million. "We see convenience as a significant growth opportunity for the business."
Starting out with a single petrol station in Bury, Greater Manchester, in 2001, Mohsin and Zuber Issa have grown their global empire to include brands such as Euro Garages, Cooplands Bakery and Leon, with more than 6,600 sites and 50,000 employees around the world.
 
Sir Jim Ratcliffe confirms interest in buying Manchester United
Lifelong Manchester United fan Sir Jim Ratcliffe had formally lodged interest in buying the Premier League team from its current owners, the Glazer family.
The British billionaire, who has a net worth of $12.3 billion (according to the Bloomberg Billionaires Index), is the current chairman and chief executive of chemical company Ineos and owns cycling team Ineos Grenadiers, French Ligue 1 football team Nice and Swiss club FC Lausanne-Sport.
"We have formally put ourselves into the process," an Ineos spokesperson said about the prospective Manchester United purchase.
Ratcliffe, who was unsuccessful in a last-minute £4.25 billion bid to buy premiership team Chelsea in May 2022, had previously been reported to be looking to form a consortium with ex-United team members and Sir Dave Brailsford, a former performance director at British Cycling.
The Glazers have been under fire for their management of the team, with the club facilities and the performance of current manager Erik ten Hag publicly criticised by former Manchester United player Cristiano Ronaldo in an interview with Piers Morgan.
"The Glazers, they don't care about the club," said Ronaldo. "Manchester right, I think it's behind in my opinion, which is something that surprised me. A club with this dimension should be the top of the tree in my opinion."
 
Ryan Cohen buys stake in Alibaba Group
Following the news that Chinese entrepreneur Jack Ma has ceded control of Ant Group, the Chinese fintech giant he founded, billionaire meme-stock investor Ryan Cohen has bought a stake in Chinese multinational tech company Alibaba Group - which Ma also co-founded and formerly ran.
In what is being reported as a "Rare case of activism aimed at a prominent Chinese company" by The National News, Cohen, who previously assembled stock investors to help propel shares in GameStop and Bed Bath & Beyond, built up a stake worth hundreds of millions of dollars in Alibaba Group, which posted a surprise revenue loss in its latest quarter.
"Cohen's entry can be broadly positive for Alibaba's stock and, given his wide following, it should lift sentiment for Chinese tech generally," said Jin Rui Oh, director at Mariana UFP in Singapore to The National News.