FB News
FB Roundup: Leonardo Del Vecchio, Barry Hearn, Henry Cheng Kar-shun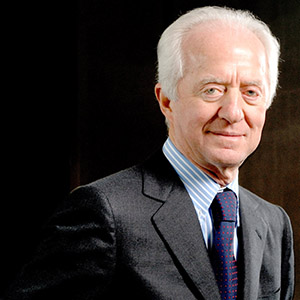 EssilorLuxottica chairman Leonardo Del Vecchio passes away aged 87
Leonardo Del Vecchio, the chairman of spectacles maker EssilorLuxottica and owner of iconic sunglasses brand Ray-Ban, has died aged 87.
"EssilorLuxottica sadly announces today that its chairman has passed away," the group said in a statement, adding that the board would meet soon to "Determine the next steps".
Raised in a Milan orphanage, Del Vecchio set up his first shop supplying frame parts to local eyeglass makers in the small town of Agordo in the Italian Alps.
His company, EssilorLuxottica, latterly acquired globally recognised names Ray-Ban and Oakley and merged with France's Essilor in 2018, making him one of Italy's wealthiest business figures with a net worth of $25.7 billion (according to the Bloomberg Billionaires Index).
"Leonardo Del Vecchio was a great Italian," said European economy commissioner Paolo Gentiloni on Twitter. "His story, from orphanage to leadership of a business empire, seems like from another time. But it is an example for today and tomorrow."
"With the passing of Del Vecchio, Milan loses one of the most emblematic figures of its recent history," Milan's mayor Giuseppe Sala said on Twitter.
Del Vecchio remained executive chairman of EssilorLuxottica until December 2020, when he handed leadership of the company to current chief executive Francesco Milleri.
 
Barry Hearn and son set to receive £150 million windfall from Matchroom Sport stake sale
British sports promoters Barry and Eddie Hearn are circling an expected 25% minority stake sale of their global promotion company Matchroom Sport in a deal that could see the firm valued at up to £700 million and the father-son duo receiving a £175 million windfall.
According to Sky News, the Hearns are in talks with private equity firms KKR, CVC Capital Partners and Searchlight Capital about the mooted partnership deal, with a preferred bidder decision expected to be made in the coming weeks.
The arrangement would still see the Hearns in control of the company, which was formed in 1982 and has since evolved into a heavyweight player in professional boxing, darts and snooker.
In 2018, Matchroom scored the biggest deal in boxing promotion history after signing a $1 billion agreement with streaming giants Dazn to stage 16 American shows per year and to exclusively broadcast Matchroom's fights in the US.
 
Henry Cheng Kar-shun's family office in bid for control of clothing retailer Giordano
The family office of billionaire property developer Henry Cheng Kar-shun, is eyeing up control of one of Hong Kong's biggest clothing retailers in a deal worth approximately $2.56 billion Hong Kong Dollars (HKD) / $326 million United States Dollars (USD).
Clear Prosper Global, the offshore firm owned by the family of Hong Kong's third-richest individual (with a net worth of $26.4 billion USD, according to Forbes), offered to purchase the 75.4 per cent of Giordano International it does not already own for $1.88 HKD - an 18 per cent premium over Giordano's last traded price of $1.59 HKD on June 7.
If the bid is successful, the Cheng family, which controls property company New World Development among other businesses, intends to retain the Asia-based 2,100-store-strong Giordano chain's existing business and employees with a view to strengthening the firm's structure.
"The offeror intends to work together with the company's management to review the structure, operation and business of the group with a view to enhancing and strengthening its business by, amongst other matters, taking advantage of the extensive network and experience of the offeror's group companies and affiliates, especially in the retail sector," the Chengs and Giordano said in a joint statement filed to the Hong Kong Stock Exchange.