FB News
COP27: Family impact - Emission impossible?
As a report analysing the environmental impact of the top ultra-high-net-worth investments is released at the start of COP27 in Egypt (and ahead of Campden Wealth's ClimateTech Investing Forum 2022 in Lausanne, Switzerland, on December 6-7), should a wealth tax be imposed or is the blame being misdirected?
At the United Nations Climate Change Conference (COP27) in Sharm El-Sheikh, Egypt, UN Secretary-General Antonio Guterres opened with a stark message.
"We are in the fight of our lives," he said. "We are losing. Greenhouse gas emissions keep growing. Global temperatures keep rising. And our planet is fast approaching tipping points that will make climate chaos irreversible.
"We are on a highway to climate hell with our foot on the accelerator."
Described by Guterres as the "Defining issue of our age" and the "Central challenge of our century", climate change is at the forefront of all conversations at COP27.
Indeed, putting it on the "Back burner" would be "Unacceptable, outrageous and self-defeating", declared Guterres… "Human activity is the cause of the climate problem. Human action must be the solution."
Ultra-high-net-worth (UHNW) individuals and families have long been seen as both the cause and potential cure for the crisis, and all eyes are turning to the super-rich to lead the way in ensuring positive change.
"This is a group that collectively could have enormous impact, which ultimately, will underpin and secure financial security for generations to come," said Fabienne Michaux, director for SDG Impact at the United Nations Development Programme in an exclusive interview with Campden FB. "It's a group that can take calculated risks and be patient with their capital and have the education and wherewithal to really arm themselves with the information to make better choices and to use their networks to really start driving change at a systemic level."
Such calls to action are once again being made in the wake of findings published on the opening of the UN climate talks. According to Oxfam's Climate Billionaires report, the world's top UHNWs collectively emit greenhouse gases at a level equivalent to the whole of France.
As such, there are fresh calls for the investments of the ultra-rich to be regulated and for a wealth tax, with a steep top-up for investments in polluting industries, to be applied.
The research found that the top 125 UHNW investors had a collective $2.4 trillion stake in 183 companies and, on average, each billionaire's investments produced around three million tonnes of carbon dioxide (CO2) per year – totalling 393 million tonnes of CO2 a year across the entire top 125, which is equivalent to the whole annual emissions of France (population 67 million).
"We need COP27 to expose and change the role that big corporates and their rich investors are playing in profiting from the pollution that is driving the global climate crisis," said Danny Sriskandarajah, Oxfam GB's chief executive. "It is people in low income countries who've done the least to cause it who are suffering the most – as we are seeing with the devastating drought in east Africa and catastrophic floods in Pakistan."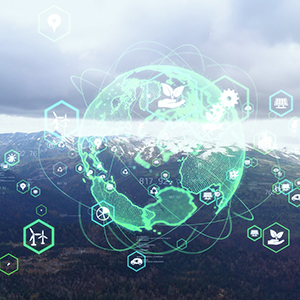 The report found that many of the most impactful investments were across the consumer, energy and materials industries, "With an average of 14% of their investments in polluting industries, such as fossil fuels and cement," according to The Guardian.
Some of the billionaires analysed in the report were found to have made positive action, with the owner of clothing brand Patagonia, Yvon Chouinard (who recently put the company's future profits into an environmental trust) and tech billionaire Mike Cannon-Brookes (who bought up a significant share ownership of Australian energy company AGL to prevent it from operating coal power plants) singled out for their good work, but overall findings were that much more could be done by the world's wealthiest to turn the tide on the climate crisis.
Oxfam believes that such a wealth tax could raise $1.4 trillion a year to help the worst-hit developing countries to adapt and recover from the devastating effects of climate change.
"We need governments to tackle this urgently by publishing emission figures for the richest people, regulating investors and corporates to slash carbon emissions and taxing wealth and polluting investments," said Sriskandarajah. "They can't be allowed to hide or greenwash.
"The role of the super-rich in super-charging climate change is rarely discussed. This has to change. These billionaire investors at the top of the corporate pyramid have huge responsibility for driving climate breakdown. They have escaped accountability for too long."
Andrew Steer, the president and CEO of the Bezos Earth Fund, however disagrees that billionaires should be expected to make up for climate finance gaps, arguing that the richest countries that fail to deliver on their climate pledges should be held accountable.
"We want to resist simply replacing [government money]. That would not be good," said Steer to The Guardian on behalf of the $10 billion fund founded by Amazon billionaire Jeff Bezos and his partner Lauren Sanchez. "I don't think we should buy into the idea that we're somehow an alternative to government, because governments have an obligation and they are not living up to it to the extent they should.
"Philanthropy has several characteristics that government money doesn't. They include the ability to make decisions quickly and flexibly. They include the ability to take risks that others may not be willing to take. We can get in there first, and if we do our job well, it will make it more attractive for private and public investment."
The UN Secretary-General, meanwhile, believes a collaboration of the most powerful and influential will make the biggest difference.
"[We need] a pact in which wealthier countries and international financial institutions provide financial and technical assistance to help emerging economies speed their own renewable energy transition," said Antonio Guterres. "A pact in which developed and emerging economies unite around a common strategy and combine capacities and resources for the benefit of humankind.
"It is either a climate solidarity pact – or a collective suicide pact."

Campden Wealth will host the ClimateTech Investing Forum 2022 in Lausanne, Switzerland, on December 6 and 7. For more information and to book a place, visit www.climatetechinvesting.com.
To participate, email Anton Paul via antonpaul@campdenwealth.com.
Campden Wealth is not an investment advisory service and is not a registered investment adviser or broker/dealer and has performed no due diligence and does not endorse any investment services, strategies or managers listed in Managerlink or at any other Campden Wealth event. You should perform your own extensive due diligence.