Governance
Stepping out of the shadows of successful family members
In his new book, The Quest For Legitimacy: How Children Of Prominent Families Discover Their Unique Place In The World, psychologist and private family wealth consultant Dr. James Weiner explores what it's like to live in the shadows of successful and prominent family members.
"If not for the Second World War, I would have been from the second generation of two wealthy families - both of my grandparents had built businesses in Germany before the Third Reich came to power," Says Dr. Weiner of how he got involved in working with multi-generational families of wealth. "Challenged with wanting to measure up to my father and unaware of the financial wealth in my family's history, I went through my own struggle, my own quest for 'legitimacy'.
"My background as a psychologist was the groundwork for working with families on all the issues that occur behind the money. For me, all this was the beginning of a growing interest in multi-generational families. Particularly the rising generation."
There is growing research that the offspring of many prominent households face challenges in finding their own path and identity. Dr. Weiner's own The Land Of The Giants study and his resulting book The Quest For Legitimacy tackles the question of what it is like growing up in the shadows of other's successes. 
Here, in an exclusive interview with Campden FB, the psychologist and co-founder of Inheriting Wisdom, a consultancy for high-net-worth families, discusses how the first steps for family members to forge their own path can be taken.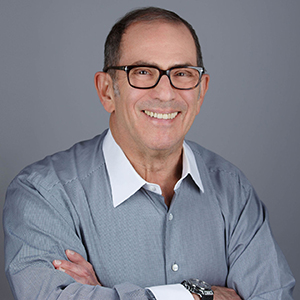 How does your experience as a clinical psychologist lend unique insight into this uniquely private world?
While finishing my doctoral studies, I worked at Northwestern Memorial Hospital [in Chicago] on an adolescent psychiatric unit. The average stay was nine months and almost all the patients came from affluent families. For them, the opportunities they experienced growing up came with challenges.
By the time I entered the private world of multi-generational families, my understanding had been sharpened from years in private practice, as well as work with victims and almost five years building a programme at Cook County Jail.
Empathy was a great foundation, but it was the cumulation of my experiences that prepared me. Since I also navigated my own path through breaking moments in my life, I understood the nature of the challenges of this population. The ability to respect everyone's experience, as well as to see the potential that exists beyond the complications that exist in the moment, allowed for building trust.
What was the purpose of The Land of the Giants research study?
My research is an attempt to go beyond the stereotypes of the next generation in business-owning and wealthy families. Personal and professional experiences suggested that deeper questions needed to be asked. I repeatedly heard conversations about whether the next gen is prepared for the wealth that would pass down or the businesses that called upon them to take on leadership roles. I wondered why I couldn't find anyone asking about their experiences growing up.
'What is it like growing up in the land of giants?' was the question that came to mind. Every conversation immediately led to the achievements of parents or elders. In each conversation, they knew exactly what we were asking, in fact they wanted their voices to be heard.
When conducting the interviews for this qualitative study, not one person asked what I meant by giants - they thought they were alone in their struggle. They knew they were born in the shadow of someone whose accomplishments stood out. Each participant could identify the giants in their lives, as well as how they struggled to measure up.
"It is all about achievements" was captured in one of our conversations. This theme was echoed in all our discussions with participants in the study. Rather than focus on whether they were prepared for a role in a business or whether they would know how to manage wealth, the emphasis was on their struggle to measure up. The research revealed that their experiences were shared in silence by others, in fact a common path exists.
 
While it is clear that finding one's own voice can be a struggle, knowing it is worth taking the quest makes a difference.

What is it about the experiences of next-gen family members that interests you in particular?
The fortitude to take ownership of one's life and rise above the shadow cast by parents and elders has previously not been documented. Not only did the interviews give testimony to powerful stories, but the existence of a research team from The University of Adelaide in Australia [Francesco Barbera and Joelle Hawa], helped define a path. In follow-up conversations, participants expressed their belief that understanding the path earlier in their lives would have made a difference.
While it is clear that finding one's own voice can be a struggle, knowing it is worth taking the quest makes a difference. That said, for many raised in families of prominence, the sense of isolation still exists. The hope is to use the discovered knowledge to impact others. This goes far beyond the implications for a very small group of 'Rich kids'. Prominence is a far more universal experience, that we have come to understand.
Where does this feeling of never measuring up come from?
Let's start by clarifying that this feeling does not have to come from parent's demands. Even when the message is, 'You can do whatever you want,' the image projected by the success of previous generations is powerful. In a 250-year-old business, that has made a great effort to encourage around 2,400 descendants to find their own path, the awareness of what has come before is powerful.
Eileen Rockefeller wrote a memoir - Being a Rockefeller, Becoming Myself. Her experience as a descendant of one of the most prosperous families in the world is an account of what I'm talking about. Even the family's strong focus on philanthropy didn't let her get past the struggle to become herself. The interviews, the work over the past five years substantiates the challenge. It is like being born into a world with a credibility gap even before you get started.
Children of accomplished musicians, artists, inventors, political leaders all grow up in a world where prominence is the breeding ground for struggles and conflict about measuring up.
 
As one takes ownership of one's life, the pull back is easier to resist.

What have you found are the key pressures felt by family members who feel they are in the shadow of successful and prominent family members?
Opportunities and pressures may flow from the same source. Take, for example, the story of Rishi, who grew up as his family's empire emerged. His father arrived from India and settled in Canada. Starting from humble beginnings, his father kept expanding. The oldest of three, Rishi pursued his own entrepreneurial dreams in college. When his father needed his help, he was there. Rishi helped create a business that helped centralise the backend of multiple companies.
Raised in an individualistic culture, Rishi wanted to pursue his own path. After finishing his MBA, he was pulled back into the family business. Like many, he wanted to support and honour the success of his father. He also wanted to be there for his mother and brothers. At some point, the pulls led to a break in their relationships.
Rishi's story is a variation on a theme. All the participants wanted to make a difference in their families. This was particularly true once they had established their own sense of ownership of their lives. If the path includes feeling an awareness of being different, followed by a tug of war between what you experience as truths from the world of your family, then being caught in these early phases can be overwhelming. If a rising gen moves on to a period of exploration, a more personal period where more control is experienced, then there is greater freedom to feel differentiated. As one takes ownership of one's life, the pull back is easier to resist.
How can they step out of that shadow?
It would be easy to conclude that to step out, a rising gen needs to do something different than the generations that they are following. Stepping out of the shadow is as much an internal journey as an outward choice. Everyone we talked with experienced 'Breaking moments' - either positive or negative disruptions that led to periods of liminality. These periods were experienced as being betwixt and between. While it is difficult to suggest that moments of struggling are a necessary part of moving out of the shadow, that's what was reported.
This does not mean that these moments were always negative, rather they were stress. That is why the term 'Rising' is so powerful. The term normalises ongoing, or a lifelong quest to keep taking steps to gain a sense of personal legitimacy. It is not a moment in time, it is an evolution. While there were many variations, the phases were the same.
 
Most of those in the book grew to see themselves as comfortable walking in the land of the giants.

Has your research found any notable gender disparity between those who feel they are in the shadow and their more successful family members?
In the book, I devoted a chapter to women. As a man, I felt the most powerful way to capture the gender differences was to offer three different stories of women on the quest.
One was born into a multi-generational family that never allowed women to be on the board, work in the business or take ownership. She accomplished all three and set the stage for future generations. Another of the stories captures a story of a women who made a career in the corporate world, but kept getting drawn back into the entrepreneurial culture of her grandfather. Born in Mexico, the third story tells about being born to a father who started early and always wanted her to realise that, as a woman, nothing should limit her.
The gender differences are an area that deserves far more attention. It may be one of the most challenging struggles to understand. It seems that the patriarchal heritage of most cultures threatens progress for woman on the quest.
Do you have any stories of those who have made the move towards 'Self-legitimacy' and what it did for them?
The Quest For Legitimacy is filled with stories of those who have moved toward self-legitimacy. It was time to offer stories that got past the stereotypes of entitled youth, waiting to live off their family's inheritance.
One returned from college, overwhelmed by the choices in front of him. Another whose family built an international business where science was a prerequisite choose to pursue several different professional directions until she realised that she wanted to give back to other families as well as the rising gen. When asked, she acknowledged that she has begun to feel that she is a giant in her own right. Most of those in the book grew to see themselves as comfortable walking in the land of the giants. These stories offer hope.
What advice would you give to family members looking to start a dialogue about the pressures of feeling in the shadow but don't know where to start?
Rather than suggest that there is one path, asking about where to start frames the question in a way that is helpful. Before we lived in a global world, rites of passage offered a path that included separation and reunification with the tribe as phases to taking on a role in the community.
Let me offer three suggestions…
1. Acknowledge that something is unique about your family's circumstances.
2. Give room for the rising gen to explore. 
3. Recognise that those growing up now may bring unique gifts to their own lives and those around them.
 
The Quest For Legitimacy: How Children Of Prominent Families Discover Their Unique Place in The World by Dr. James Weiner is available to buy now. Click here for further information.