Alternatives
FB Roundup: Warren Buffett, Harold Hamm, Ronald Perelman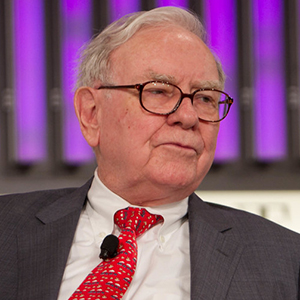 Warren Buffett donates $4 billion to charity
Legendary investor and philanthropist Warren Buffett is staying true to his pledge to give away nearly all his personal fortune – valued at $93.4 billion, according to Forbes – with a $4 billion donation to the Bill & Melinda Gates Foundation and four other family charities.
Buffett's holding company Berkshire Hathaway Inc confirmed that 11 million shares of Buffett's will go to the Bill & Melinda Gates Foundation, 1.1 million shares will go to the Susan Thompson Buffett Foundation (named after Buffett's late first wife), and 770,000 shares will go to the Howard G. Buffett Foundation, the Sherwood Foundation and the Novo Foundation, three charities run by Buffett's children Howard, Susan and Peter. Collectively, the donation comprises 14.4 million of Berkshire Hathaway Class B shares, which are priced at approximately $277 each.
The 91-year-old still owns 16% of Berkshire and controls a third of its voting power despite having donated more than half of his company shares (worth about $45.5 billion) since 2006.
Buffett, who recently saw an anonymous bidder pay a record-breaking $19 million for a private steak lunch with the so-called Oracle of Omaha, pioneered The Giving Pledge with Bill Gates, in which more than 200 ultra-high-net-worth people, including the likes of Elon Musk, Mark Zuckerberg, Michael Bloomberg and Larry Ellison, promised to give away at least half their fortunes to philanthropic causes.
 
Harold Hamm aims to take oil group Continental Resources private
Shale pioneer Harold Hamm has launched a bid to buy the remaining 17% of US oil producer Continental Resources that his family does not already own.
"We have determined that the opportunity today is with private companies who have the freedom to operate and aren't limited by public markets, similar to the way that we operated approximately 15 years ago," said Hamm of the bid which values Continental at $25.4 billion.
"Positioning ourselves as a private company will allow us to take maximum advantage of our greatest strength, our strong heritage as one of the leading exploration companies in the world," Hamm continued in an email to Continental Resources employees.
Cole Smead, president of Smead Capital Management which owns two per cent of Continental Resources shares, said Hamm's $70 per share offer was too low given the current high cost of crude oil prices.
"The offer at a minimum should be $100, but the company is worth north of that," Smead said to The Financial Times.  "At $110 [per barrel of] oil, it's worth $110 or more. At $120 [a barrel], it begins to look like stealing."
The bid comes as the war in Ukraine pushes global oil prices higher and oil producers have been pressurised by governments to pay higher windfall taxes.
Continental, which is the largest shale oil producer in the US states of North Dakota, Montana and Oklahoma, "Intends to establish a special committee consisting of independent directors of the board to consider the proposal," according to a release from the company's board.
 
Ronald Perelman sees big losses as Revlon faces bankruptcy
American businessman and investor Ronald Perelman has been dealt another pandemic-related blow to his fortunes with the impending bankruptcy of cosmetics company Revlon.
The billionaire, who was previously forced to sell several personal art and transport assets when COVID-19 took hold in 20202, now sees Revlon take a downturn, partly due to a major drop in lipstick sales because of mandatory face mask requirements.
Revlon, which has been run by Perelman's daughter Debra since 2018, was one of the top cosmetics companies in the world during the late 20th Century, but it has failed to adapt to trends and has seen increased competition from influencer-led beauty lines in the past decade.
Having filed for bankruptcy protection, the company hopes to receive $575m in financing from existing lenders, pending court approval, which will keep its day-to-day operations running.
"[The] filing will allow Revlon to offer our consumers the iconic products we have delivered for decades, while providing a clearer path for our future growth," said Debra Perelman.