FB News
FB Roundup: Srichand Parmanand Hinduja, Jeff Bezos, Sam Bankman-Fried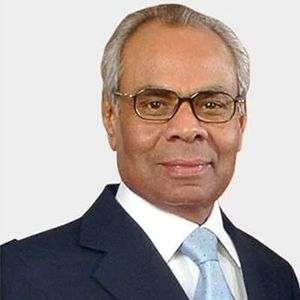 Billionaire Hinduja brothers call a truce on family feud
The India-born Hinduja brothers, Britain's richest family, have agreed a truce in a long-running feud over the future of their family's global business empire following revelations that the battle "Marginalised" the dementia care of its billionaire patriarch.
86-year-old Srichand Parmanand Hinduja, who is the eldest of the four brothers behind the Indian transnational Hinduja Group conglomerate, was put at the centre of the dispute after Srichand's younger brother Gopichand, 82, challenged the legitimacy of the power of attorney granted to Srichand's wife Madhu and his daughters, Vinoo and Shanu, regarding the control of Hinduja Bank, an asset in Srichand's sole name.
"The Hinduja family matter regarding the health and welfare of SP [Srichand Parmanand] has already been resolved amicably between all parties and [this] judgment solely concerned whether those matters should remain private," a spokesperson for the Hinduja family said in a statement.
Judge Anthony Hayden, the second most senior judge at London's Court of Protection, said that, despite the "Extraordinary scope and reach of their financial capacity", the needs of Srichand, who is suffering from dementia, had driven him "To consider a placement in a public nursing home" after his family could not agree on appropriate treatment.
"Such a plan requires a financial settlement to be put in place to ensure the resilience of the care package," said Judge Hayden. "Srichand's vulnerability is both truly alarming and profoundly sad… I am told he is a loved and respected man. This is not what has happened to him. He has been disrespected."
"We have always lived and acted according to the instructions given to us by our father. These are in line with his values, which have been instilled in us since childhood," said Shanu and Vinoo Hinduja in a statement following the judgement.
"We have - as any other children would have done - cared for our parents and have worked in their best interests. Our absolute priority has been to ensure that our parents' wishes are fulfilled and that their dignity and wellbeing are protected.
"While we are pleased that the dispute surrounding the health and welfare of our father has been resolved, a final settlement with respect to the broader disputes still needs to be reached, so that we can fulfil the wishes of our parents for security and dignity in their final years."
The Hinduja family, who were named top of this year's Sunday Times Rich List with a collective fortune of £28 billion (up £11 billion from the previous year), run a business that spans banking, vehicle production, energy, media, chemicals and healthcare in 38 countries, employing more than 150,000 people.
Hinduja Group was founded by Srichand Hinduja's father Parmanand Deepchand Hinduja in pre-Partition India before moving to Iran in 1919. Following their father's death in 1971, the four brothers - Srichand, Gopichand, Prakash and Ashok (the latter two of whom were not involved in the proceedings in the Court of Protection) - took joint control of the business and moved operations to London in 1979.
The long-running feud arose in 2014 after the four Hinduja brothers agreed on the premise that "Assets held in any single brother's name belong to all four."
"[The court's] decision has no impact whatsoever on the ongoing care of Mr SP Hinduja, on which the family are united, or on any business operations. The family looks forward to continuing a harmonious relationship in the future," a spokesperson for the Hindujas said.
 
Jeff Bezos pledges to give most of his money to charity
Billionaire Amazon founder Jeff Bezos has announced plans to give away the majority of his $124 billion net worth during his lifetime. In an interview with CNN, the tycoon who previously courted controversy by not signing up to The Giving Pledge (a promise by more than 200 ultra-high-net-worth people, including the likes of Warren Buffett, Bill Gates, Elon Musk and Mark Zuckerberg, to give away at least half their fortunes to philanthropic causes), has confirmed he will now donate the majority of his wealth to fight climate change and help social and political causes.
Speaking alongside his partner, Lauren Sánchez, Bezos said he is "Building the capacity to be able to give away this money," starting with a $100 million grant to famed singer Dolly Parton. Given as part of the so-called Bezos Courage and Civility Award, the Amazon owner has advised the 9 To 5 artist and long-time philanthropist to 'Give with her heart."
"When you think of Dolly, everyone smiles. She is just beaming with light," said Sánchez. "And all she wants to do is bring light into other people's worlds. We know she's going to do amazing things with it."
Bezos, the fourth-wealthiest person in the world according to the Bloomberg Billionaires Index, has already committed $10 billion over ten years to the carbon footprint-reducing Bezos Earth Fund and has promised to give away a great deal more in the future.
"The hard part is figuring out how to do it in a levered way," he said to CNN. "Building Amazon was not easy. It took a lot of hard work with a bunch of very smart, hard-working teammates, and I'm finding - and I think Lauren is finding the same thing - that charity and philanthropy is very similar.
"There are a bunch of ways that I think you could do ineffective things, too. So you have to think about it carefully and you have to have brilliant people on the team."
 
Sam Bankman-Fried's net worth decimated after FTX crashes
Sam Bankman-Fried, chief executive officer of crypto exchange FTX, has lost nearly 94% of his personal wealth – an estimated $14.6 billion dollars – following a huge drop in the price of FTX's native token.
The 30-year-old, who has long been held up as the poster boy of the crypto industry, has also resigned from FTX after rival crypto exchange Binance walked away from a proposed acquisition prompting the commencement of bankruptcy proceedings.
"The FTX Group has valuable assets that can only be effectively administered in an organised, joint process," said Bankman-Fried's newly appointed replacement at FTX, John J Ray III. "I want to ensure every employee, customer, creditor, contract party, stockholder, investor, governmental authority and other stakeholder that we are going to conduct this effort with diligence, thoroughness and transparency."
FTX, which was at one point valued at $32 billion, is now reportedly scrambling to raise $9.4 billion to save itself from bankruptcy. The FTX crisis comes following a week that has seen bitcoin and other cryptocurrencies taking a huge valuation battering, raising questions about the regulation of digital assets.
According to the Bloomberg Billionaire Index, Bankman-Fried's total net worth is now $991.5 million.