Alternatives
FB Roundup: Sir James Dyson, Mike Ashley, Ivan Ko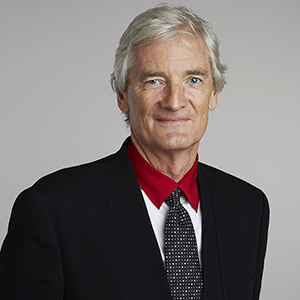 James Dyson expands his Weybourne family office
Billionaire British inventor Sir James Dyson has transferred almost £5 billion from his self-named company to fund his family office, Weybourne.
Sir James has moved funds from his global technology company to shape one of the "World's biggest investment firms for the super-rich."
According to Bloomberg, the 75-year-old entrepreneur has expanded investment interests into finance, real estate and agriculture through Weybourne, funded by dividend payments from Dyson over the past nine years.
"They are bringing out a lot of assets from the operating business and making this entity a professional investment unit," said Paul Westall, co-founder of family office recruitment firm Agreus Group, to Bloomberg. "They are extremely diversified."
Weybourne, which was created in 2013, has expanded operations from the UK to Singapore and now employees approximately 70 staff worldwide, including former bankers from Citigroup Inc. and Union Bancaire Privee, under the guidance of former British army officer James Bucknall and former fund manager Bjorn Thelander.
The Bloomberg Billionaires Index ranks Dyson as the UK's richest person, with a net worth of $26 billion.
 
Mike Ashley's Frasers Group serves Coventry City Football Club stadium eviction notice
Coventry City Football Club have been issued with an eviction notice by Frasers Group, the retail empire of British billionaire entrepreneur Mike Ashley.
The new owners of the Coventry Building Society Arena took the stadium last month and have since stated, according to the BBC, that Championship team has "No continuing right to use the ground unless a new licence is agreed".
Although the club's existing licence runs until 2031, Frasers Group do not believe they are bound by the standing contract with the stadium's former owners, Wasps rugby club - who went into administration in October, 2022.
"Frasers Group have now presented to Coventry City a new agreement with new commercial terms, which have been presented to us without any dialogue or negotiations and are less favourable to the football club," said Coventry City in a statement. "Frasers Group have said they would negotiate for beyond May 2023, but this leaves us without the security and certainty that our current deal provides to us and our fans."
Despite the understanding that the Frasers Group's purchase of the ground would mean "The existing terms would continue unchanged," Coventry City officials have been informed that they must return their keys.
"Following Frasers Group's purchase of the arena, one of the great assets of the city of Coventry, they stated they were 'Looking forward to working with Coventry City Football Club'," the club statement continued.
"Coventry City hope that they will act on those words for the good of the arena, the football club, our fans and the city and community that they are now part of."
"Frasers has, throughout all its involvement with the stadium, been supportive of securing the long-term future of Coventry City Football Club (CCFC) playing its games at the stadium. This position remains unchanged," said a statement by Frasers Group.
"Prior to acquiring the stadium, Frasers issued a new licence mirroring the terms [the club] had agreed with the previous owners. However, CCFC chose not to sign it at that time. A revised proposal, together with a new licence, has been issued to CCFC and will secure the immediate future of CCFC at the stadium."
The purchase by Frasers Group followed a failed bid by former chief executive officer of Wasps Rugby Club David Armstrong and investment firm Terminum Capital to buy the club and its Coventry Arena stadium earlier this year.
 
Ivan Ko plans to revitalise East London 'ghost town' development
Billionaire Ivan Ko is set to revive an East London development scheme once backed by former English prime ministers Boris Johnson and David Cameron.
The Hong Kong property magnate, who has overseen the redevelopment of his home city's Victoria Harbour, has, according to City sources, expressed interest in a 35-acre site near London City Airport.
Once touted as London's answer to Venice – with a snowdome, schools, offices, shops and homes included in the plans – the original £1.7 billion contract was awarded to Chinese firm Advanced Business Park (ABP) in 2013 by then London mayor Boris Johnson.
However, after construction was halted at the site in 2020 and City Hall agreed a contract termination with AVP in February this year, the site has since been labelled as a "Ghost town".
Despite coming at a time when there is increased scrutiny over Chinese investment in the United Kingdom, Ivan Ko's interest in the project has been welcomed following a successful pitch to build a new city in Ireland. The so-called Nextopolis would, according to The Telegraph, allow 50,000 Hong Kong residents to escape Chinese security laws.
At this time, Ko, who is also chairman of the Hong Kong airport-rebuilding firm Recas Group, is reportedly considering six locations between Dublin and Belfast to build the new city.