FB News
FB Roundup: Rafael del Pino Jr., Fred DeLuca, Tom Love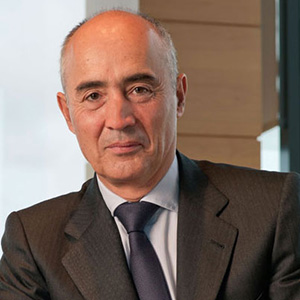 Spanish prime minister speaks out against Rafael del Pino Jr.'s headquarters move
Spanish prime minister Pedro Sánchez has publicly criticised billionaire businessman Rafael del Pino Jr. after revealing plans to move the headquarters of Ferrovial SA to the Netherlands.
Del Pino is the chairman of Ferrovial, S.A. (previously Grupo Ferrovial), a Spanish multinational construction company founded by his father in 1952. Since taking over the running of the business in the early 2000s, the firm, which is involved in the construction and maintenance of transport infrastructure and urban services, has become one of Spain's biggest companies and has worked on infrastructure at Heathrow Airport, toll roads in Toronto and Dallas and has recently been awarded the contract to build a new terminal at JFK Airport in New York.
"[There are businessmen who are committed to Spain, but] this is not the case with Mr. Del Pino," said Sánchez, as reported by Bloomberg, adding that "The government will assess the legality of Ferrovial's decision to move to the Netherlands".
Del Pino is not the first business leader to incur Sánchez' ire, as both Banco Santander SA chairman Ana Botín and Iberdrola SA chairman Ignacio Galán have also been named and shamed by the prime minister for taking their firms' headquarters overseas.
Ferrovial announced its Netherlands relocation on February 28 in a move that, according to Bloomberg, the company believes will give greater access to tax breaks, cheaper credit and become more attractive to equity investors.
Del Pino, who controls 20% of Ferrovial while two of his siblings together control another 12%, has reportedly been critical of Sánchez, arguing that government tax policy is making it increasingly hard to attract investors.
 
Goldman Sachs joins bid to buy Subway from founders' heirs
Bain Capital, TPG and Asda shareholder TDR Capital have been joined by Goldman Sach's Asset Management arm in a bid to buy the US-based sandwich chain Subway for up to $10 billion.
According to Sky News, Goldman Sachs Asset Management (GSAM) has tabled indicative offers for Subway this week.
The assortment of interest for the global franchise brand has emerged after the family-owned chain announced it was exploring a sale, which is now being overseen by JP Morgan.
Founded by Buck and DeLuca when the former loaned the latter $1,000 to start a sandwich shop - Pete's Super Submarines - to help fund his way through college, the company went on to outstrip all other restaurant chains, with approximately 37,000 locations around the world.
After the company switched to a franchise model in 1973, DeLuca continued to run the company for decades, while Buck became a largely silent partner. Throughout the years, Subway has remained a private business with the two families of De Luca and Buck working behind the scenes. After DeLuca passed away in 2015 at the age of 67, his sister Suzanne Greco became CEO until she retired in 2018.
Following the appointment of former Burger King CEO John Chidsey in 2019, a Subway sale has been discussed. Now, the company has confirmed that its shareholders were "Exploring a possible sale of the company."
"There is no indication of timing or assurance that a sale will occur," read a Subway statement. "The management team remains committed to the future and will continue to execute against its multi-year transformation journey, which includes a focus on menu innovation, modernisation of restaurants and improvements to its overall guest experience.
"The company recently announced another record-setting year, ending 2022 exceeding global sales projections and achieving eight consecutive quarters of positive same-store sales growth."
DeLuca's son Jon, who serves as director of the Frederick A. DeLuca Foundation, is (according to Fortune) expected to be a prime beneficiary of the proposed sale.
 
Tributes paid to US truck stop chain founder
Tom Love, the billionaire founder of American truck-stop chain Love's Travel Stops & Country Stores has died aged 85.
Working with his wife of 62 years, Judy, he founded the business in 1964 and grew it into one of the largest truck-stop chains in the US, with 600 locations in 42 states and $20 billion in annual revenue.
"Tom Love was a man of conviction who never wavered from the principles of honesty and integrity in the 59 years he spent developing the company he started with his wife Judy," said Shane Wharton, president of Love's. "These tenets still guide our company and will as we move forward. He credited the company's success to the people who worked for us. He could relate to all employees but had a soft spot for those on the frontline at stores. In many respects, he was an ordinary person who built an extraordinary business alongside his wife Judy and his family, who he loved deeply."
The firm originated with a single station and the brand ballooned as Love struck upon the idea of adding small convenience stores and restaurants to the petrol stations.
"We decided we had to be a more-than-one-commodity market," said Love to The Daily Oklahoman in a 2002 interview. "Later, we knew we'd done the right thing. The bottom line showed it."
Love's is now the largest business of its kind in the US still fully in family hands.
"We are deeply saddened by the passing of our beloved husband, father and grandfather," said a statement from the Love family. "He loved people, and that was evident in how he guided our family, operated the business he started in 1964 and gave back to our community and organisations across the country that serve others. He was always committed to helping others succeed and opening the door for leaders, including his children and grandchildren, and we look forward to building upon his legacy."
As sole owners of the business, Tom and Judy Love had an estimated net worth of $4 billion, according to the Bloomberg Billionaires Index.