Alternatives
FB Roundup: Mukesh Ambani, Sir Jim Ratcliffe, Pierre Castel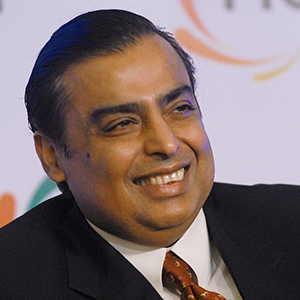 Mukesh Ambani to set up family office in Singapore
Asia's second wealthiest man, Mukesh Ambani, is looking to further expand his reach by opening a new family office in Singapore.
The Reliance Industries chairman, whose current net worth is $83.7 billion (according to the Bloomberg Billionaires Index), is reported to have chosen real estate and brought on board a manager tasked with employing new staff to get the office up and running.
Ambani is among a slew of ultra-high-net-worth individuals to have chosen the Southeast Asian city-state as a hub of operations, enticed in part by the Singaporean government's new corporate investment structure known as the Variable Capital Company (VCC). Set up in 2020, the VCC aims make it more attractive for family offices to set up shop - as a result, 700 single family offices (SFOs) had been established by the end of 2021, which according to the Monetary Authority of Singapore is up from 400 SFOs the previous year.
Ambani's move to Singapore signals a desire to expand his Mumbai-based conglomerate further afield and he is reported to have requested that the new Singapore family office be running within a year.
 
Sir Jim Ratcliffe blocked from buying Manchester United by current club owners
British billionaire Sir Jim Ratcliffe's dreams of owning Manchester United football club have been dashed after current owners the Glazer family said the team was not for sale.
During the summer, Ratcliffe, the owner of Ineos petrochemicals, said he "Would be interested in talking [to the Glazers] with a view to long-term ownership" of the Premiership team, although no official bid was made.
"Manchester United is owned by the Glazer family, who I have met," Ratcliffe said to The Financial Times. "Joel and Avram [Glazer] are the nicest people, I have to say, they are proper gentlemen. It's owned by the six children of the father and they don't want to sell it."
Malcolm Glazer, who was the president and chief executive officer of holding company First Allied Corporation and owner of both Manchester United and National Football League team the Tampa Bay Buccaneers, passed away in 2014 aged 85. Since then, the running of United has been overseen by his children.
Bought by the Glazers in 2005, Manchester United's net debt has grown by nearly 23% to $565.78 million, while the team has not won a trophy in more than five years.
Bloomberg had reported in August that the family would consider selling a minority stake in the club but, despite growing protests by fan-organised groups, there has been no further word on a prospective sale.
Earlier this year, the Manchester-born Ratcliffe failed to buy London-based Chelsea football club against the eventual winners, American businessman Todd Boehly and Clearlake Capital. Despite already owning several sports teams, including French football club Nice and Swiss team FC Lausanne-Sport, Ratcliffe is still in the market for an English Premiership team.
"We have an exciting sporting franchise, but the one thing we don't have is a Premiership team," said Ratcliffe to The FT. "The most popular sport in the world is football and it is the sport we were brought up with and it's the one most close to us. We really should have an asset in the sporting franchise."
 
Pierre Castel hit with multi-million dollar tax bill
Pierre Castel, the 95-year-old founder of the French beverage company Castel Group, has been ordered to pay $416 million in Swiss back taxes following a court ruling.
The appeals court found that, for decades, Castel filed tax returns under a different first name than the one he used as Castel Group founder between 1982 and 1994.
According to Bloomberg, while Castel's name, as well as those of other family members and the companies involved were redacted in the court ruling, his year of birth, nationality and career history all pointed to Pierre Castel. As a result, the court found that taxes and fines owed amount to 415 million Swiss francs ($416 million USD).
The investigation began after authorities in Switzerland were alerted that the 'Castel' who had been filing tax returns was, in fact, the head of the third-largest wine trader in the world and "Someone of considerable personal fortune".
Through proxy representatives, Castel admitted to omitting "Certain elements" of his revenue between 2007 and 2011.
Castel, who removed himself as owner of the group in 1992, now has 30 days to appeal the ruling in Swiss federal court.