FB News
FB Roundup: Francois Pinault, David Armstrong, Jay-Z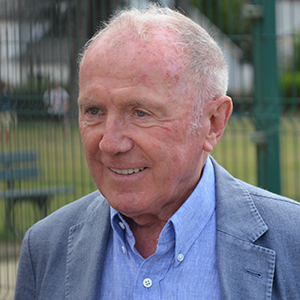 Francois Pinault's brand merger raises concerns from family winemakers
The family of Francois Pinault, the billionaire owner of luxury brand Kering, have reportedly incurred the ire of French winemakers following the news that the Pinault-owned Artémis Domaines is merging with Champagne manufacturers Maisons & Domaines Henriot.
The deal, which would unite Pinault-owned brands like Chateau Latour with labels such as Champagne Henriot, has been praised as "A wonderful opportunity to bring together the treasures of our wine heritage under the same banner," said Francois Pinault in a statement.
However, the agreement has been argued against by the Confederation of Burgundy Appellations and Winemakers (CAVB).
With Burgundy brands such as Clos de Tart and Domaine d'Eugenie, as well as a minority stake in Jacquesson Champagne in the Pinault portfolio, there are fears that further acquisitions will damage the area's tradition of family winemaking.
Thiébault Huber, the chairman of CAVB, told French newspaper Le Monde the merger had raised concerns over the future of Burgundy's "family model" and that "Vineyards which had been passed down from generation to generation within the same family were now being sold to wealthy investors who viewed vines like the famed [Hermes] 'Kelly' handbag."
"The risk is a feudal system in which the land belongs to the rich, who are the masters of the place, whilst locals are treated like paupers," said Huber.
A statement from Artémis Domaines and Maisons & Domaines Henriot, however, called the merger "A guarantee that a French group will ensure the long-term preservation of the brands and winemaking heritage". The agreement is expected to bring around 200 hectares of Burgundy vineyards from the Henriot family into the Artémis Domaines domain.
 
David Armstrong leads bid to save Wasps Rugby Club
The former chief executive officer of Wasps Rugby Club is fronting a takeover bid for the Premiership Rugby team in a bid to save it from relegation or destruction.
According to Sky News, David Armstrong has teamed up with investment firm Terminum Capital in a bid to buy the club and its Coventry Arena stadium.
The proposal by the former Wasps' boss, who stepped down in 2017, is said to be in the region of £50 million, with a further £12 million allotted for working capital.
Wasps Holdings, the club's parent company, who are facing ruin following a host of unpaid debts, including an overdue tax bill owed to HM Revenue & Customs, had previously filed notices of intention to appoint restructuring firm FRP Advisory as administrator – buying a moment of respite from creditors.
In the meantime, the bid led by Armstrong and Terminum Capital is aiming to purchase the club and avoid relegation through a "no-fault administration" loophole.
"We have a plan of bringing about global talent and fostering a greater rugby community," said a person involved in the offer to Sky News.
"Since filing the original notice of intention in September, a number of additional potential investors and funders have come forward," said Wasps Holdings in a statement.
"Discussions are now at a relatively advanced stage, and we remain hopeful of securing a deal that will allow the group, and the entities that sit within it, to move forward.
"While the financial circumstances facing the group are extremely challenging, we remain optimistic about a positive outcome and will keep our players, staff, supporters, partners, bond holders and suppliers updated as this process moves forward."
Founded in in 1867 in Hampstead, London, Wasps is one of the oldest clubs in English rugby. The team currently sits in 11th place in the 12-team Premiership Rugby table.
 
Hip-hop billionaire Jay-Z invests in robotic pizza startup
Following savvy investments in champagne brand Armand de Brignac, cognac D'Ussé and his own Roc Nation entertainment and sport management agency, hip-hop superstar Jay-Z has joined the food industry with a robot-powered pizza delivery chain.
Marcy Venture Partners, which is owned by the rapper (whose real name is Shawn Carter), led a $16.5 million round of investments in Stellar Pizza, a Los Angeles-based firm offering machines that can make and cook fresh pizzas within five minutes.
The start-up, which was created by former SpaceX engineers, including the company's former CEO Benson Tsai, can produce up to 420 pizzas before being restocked, with the preparation process currently only requiring an employee to slice and box and a driver to deliver the pizza.
"Ultimately, for me, it's about solving problems wherever they are – solving problems here on Earth," Tsai said to Inside Edition. "Affordable access to high-quality fresh foods is not something that is readily available for everyone."
Stellar Pizzas aims to go fully automated later this year with the first robot pizza truck making its debut at the University of California. Pizzas ordered via mobile app, will be "Made and cooked in facilities that double as delivery vehicles, with a specialized rail system for robots to enter and exit the vehicle."
Marcy Venture Partners, which was founded in 2018 by Jay-Z (who has a net worth of $1.3 billion), Jay Brown and former Walden VC general partner Larry Marcus, already has a portfolio that includes Rihanna's Savage x Fenty, StockX, Therabody, Simulate and Partake Foods.