FB News
FB Roundup: Donald Trump, Anders Hedin, Jihan Wu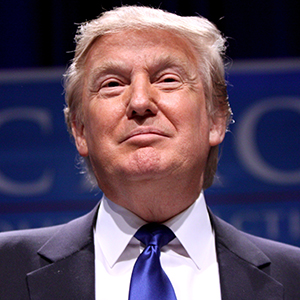 Trump family sued for inflating net worth by billions
Former US president Donald Trump (pictured left) and his three eldest children, have been landed with a fraud lawsuit following an investigation into their family company, the Trump Organization.  
The lawsuit, brought by New York Attorney General Letitia James following a three-year civil investigation, alleges that the Trump Organization committed acts of fraud in the decade between 2011-2021.
"With the help of his children and senior executives at the Trump Organization, Donald Trump falsely inflated his net worth by billions of dollars to unjustly enrich himself and cheat the system," James said of the civil suit, which is directed at Donald Trump, his children Donald Jr, Ivanka and Eric Trump and two Trump executives, Allen Weisselberg and Jeffrey McConney.
James stated that "When the well-connected break the law to take in more money than they are entitled to, it reduces resources available to working people, to regular people, to small businesses and to all tax payers."
The suit alleges that over the course of a decade, Trump and his family made more than 200 false or misleading valuations on financial statements, including a valuation of Trump's apartment in Trump Tower at $327 million and the Mar-a-Lago club in Florida as high as $739 million.
"No apartment in New York City has ever sold for close to that amount," said James. "White collar financial crime is not a victimless crime."
James is asking a court to bar the accused from serving as officers or directors in any New York business and for the Trump Organization to be banned from engaging in real estate transactions in the city for five years.
Trump dismissed the lawsuit as "Another witch hunt" by James – a Democrat who is running for re-election in November – who he has previously accused of pursuing a political vendetta.
Anders Hedin lines up takeover of UK car dealer Pendragon
Anders Hedin – the outright owner of the Sweden-based Hedin Group which operates more than 120 dealerships across Europe through its subsidiary Hedin Bil – has further increased his stake in the UK-based Pendragon group to 26%.
The leading automotive retailer behind such car dealer brands as Evans Halshaw, Stratstone and CarStore, Pendragon has received a fresh £400 million takeover approach from Hedin, its largest shareholder, with a 29p-a-share offer for the company.
Hedin Group, which has been outspoken on the issue of executive pay for Pendragon's board, had previously made an offer of 28p per share but this was rejected. This latest proposal, however, is expected to result in the opening of takeover talks.
"Since Hedin Group first become a shareholder in January 2019, we have supported Pendragon in its mission to regain its position as the leading automotive retail business in the UK and we are pleased with the positive steps the company has taken this year," said Anders Hedin earlier this year. "Management's strategy and the recent appointment of an independent chairman are encouraging developments from which positive momentum can be built. We are supportive of the management and look forward to work constructively with the board to continue with Pendragon's success, to benefit all stakeholders."
Hedlin's bid matches the same valuation offered by US car dealership Lithia Motors earlier this year.
"[Lithia's offer] merited engagement with its five largest shareholders and [it had] received strong support for the proposal from four of these shareholders who were willing to sign irrevocable commitments," Pendragon said in a statement in August.
The deal with Lithia fell apart when Hedin refused to engage with the offer, according to insiders as reported by Sky News.
Hedin Group is said to have renewed interest in a takeover following the return of  Pendragon's founder Trevor Finn (pictured right), who was ousted from the board in 2019.
Pendragon operates more than 150 dealerships across the UK, but is investigating a business model pivot following the rise of tech-based auto dealers like Cinch and Cazoo.
Crypto billionaire Jihan Wu buys Singapore's Fort Knox
Bitdeer Technologies, the crypto mining firm owned by Chinese billionaire cryptocurrency entrepreneur Jihan Wu (pictured left), has purchased a maximum-security vault dubbed Asia's Fort Knox.
Wu purchased Le Freeport, a high-security storage and display facility in Singapore, for $28.4 million, marking Bitdeer Technologies' first foray into physical assets.
Self-styled as "The world's safest storage and trading platform for your valuables", Le Freeport was previously owned by Swiss art dealer Yves Bouvier.
Wu, who confirmed the purchase in a text message to Bloomberg News, said there is no update on what Bitdeer intends to do with the facility.
The Le Freeport sale price marks a huge discount from the estimated $100 million it cost to build the facility, which is located on a large tract of government land alongside the city state's Changi Airport.
A long-term resident of Singapore, Wu (who also co-founded the world's largest crypto miner, Bitmain Technologies), confirmed he is "Fully committed" to supportig Le Freeport and expanding the facility and its services.