FB News
FB Roundup: Dietrich Mateschitz, Bernard Arnault, Sir Richard Branson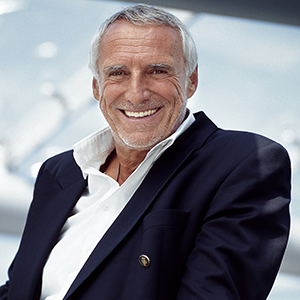 Tributes paid to billionaire Red Bull co-founder Dietrich Mateschitz
Austrian President Alexander Van der Bellen has led tributes to Red Bull co-founder Dietrich Mateschitz, who has passed away aged 78 after a long battle with cancer.
Austria's richest person with a fortune estimated by Forbes at $27.4 billion, the entrepreneur built the energy drink into one of the most recognisable brands in the world with influence across the worlds of sport and culture.
"Dietrich Mateschitz built up a world-famous and successful company, and we have lost a great supporter of top-class sport and extreme sports," the Austrian president said in a tweet. "[He led a] simply breathtaking life."
In the 1980s, the one-time toothpaste salesman discovered the-then untapped energy drinks market on a business trip to Asia and partnered with Thai entrepreneurs to form Red Bull GmbH, in which he held a 49% stake.
After modifying the recipe of a Thai energy drink for western palettes and devising a 'Gives you wings' marketing concept, Red Bull was released in 1987 and soon became a market leader.
Much of Red Bull's accomplishment came down to a marketing approach that embraced the worlds of culture and sport, supporting athletes and artists and gaining huge success with a host of soccer, extreme sports and Formula One teams.
"He was an incredible visionary entrepreneur and a man who helped to transform our sport and created the Red Bull brand that is known all around the world," said Formula One CEO Stefano Domenicali.
"It has been hard news for everyone, for Red Bull and for the sport and for me in general, in my career and in my life," said Red Bull driver and F1 world champion Max Verstappen before winning the United States Grand Prix at the Circuit Of The Americas this weekend.
Mateschitz lived a private life in Salzburg with his long-term girlfriend and was famously publicity shy. After graduating from the University of World Trade in Vienna, he worked as a marketeer for various companies before establishing Red Bull.
"What a great man," said Red Bull team principal Christian Horner to Sky Sports News. "We are just incredibly grateful for him and everything he has done, everything he has supported us with over the years and so many drivers, so many team members, so many people in this pitlane owe him so much."
Red Bull now employs approximately 13,000 people in 172 countries with an annual turnover of eight billion euros and nearly 10 billion cans sold per year.
"In these moments, the overriding feeling is one of sadness," Red Bull said in a company-wide email to employees. "But soon the sadness will make way for gratitude – gratitude for what he changed, moved, encouraged and made possible for so many individual people. We will remain connected to him respectfully and lovingly."
 
Bernard Arnault sells private jet to avoid climate activist tracking
The world's second-richest man Bernard Arnault says he has sold his private jet after Twitter accounts revealed the amount of pollution he is alleged to have caused.
The billionaire owner of luxury goods company LVMH (which manages high-end brands such as Christian Dior, Fendi, Givenchy, Marc Jacobs, Stella McCartney, Bulgari, Tiffany & Co and more), who has a net worth of $152 billion according to Forbes, grounded his aircraft after accounts such as @i_fly_Bernard and @laviondebernard purported to track his and other billionaires' movements and the carbon footprint they produced.
"Indeed, with all these stories, the group had a plane and we sold it," said the 73-year-old Frenchman to Radio Classique. "The result now is that no one can see where I go because I rent when I use private planes."
"It's not very good that our competitors can know where we are at any moment," continued his son Antoine Arnault in the same interview. "That can give ideas, it can also give leads and clues."
A similar Twitter account, which uses publicly accessible air-traffic information, followed the world's richest man Elon Musk last year. Citing the account as a potential threat to his safety, he offered the owner of the @ElonJet account $5,000 to shut down but was rejected.
 
Sir Richard Branson invited to take part in Singapore death penalty debate
Following a blog post in which he said "Singapore still finds itself on the wrong side of history", Sir Richard Branson has been invited by the city-state's Ministry of Home Affairs to take part in a live televised debate.
The British billionaire focussed on Singapore's "Continued, almost stubborn use of the death penalty, particularly for drug offenses" and highlighted the mental capacity of Malaysian drug trafficker Nagaenthran K. Dharmalingam, who was executed earlier this year amid international criticism.
The Virgin figurehead has been encouraged to take part in a filmed debate with Home Affairs and Law Minister K Shanmugam taking in Singapore's drug policy and death penalty.
Singapore's Ministry of Home Affairs said that Nagaenthran K. Dharmalingam "Knew what he was doing and that he was not intellectually disabled."
"Mr Branson is entitled to his opinions," the ministry said in a statement. "These opinions may be widely held in the UK, but we do not accept that Mr Branson or others in the West are entitled to impose their values on other societies. Nor do we believe that a country that prosecuted two wars in China in the 19th Century to force the Chinese to accept opium imports has any moral right to lecture Asians on drugs.
"Mr. Branson may use this platform to demonstrate to Singaporeans the error of our ways and why Singapore should do away with laws that have kept our population safe from the global scourge of drug abuse."