Alternatives
FB Roundup: David Fattal, Sanjeev Gupta, Ted Lerner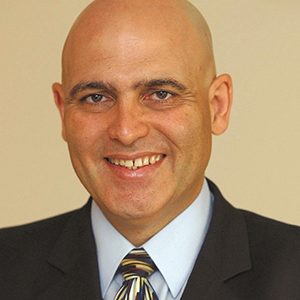 Israeli billionaire David Fattal buys Brighton's Grand Hotel
Leonardo Hotels UK and Ireland, part of Israel's Fattal Group, has bought one of the UK's most famous seaside hotels as part of an expansion into the luxury market.
Owned by the billionaire David Fattal, Leonardo Hotels UK and Ireland said it planned to "Invest significantly" in the 159-year-old Grand Hotel in Brighton in a bid to return the 201-room Victorian building to its "Iconic status".
The sale by British company Wittington Investments is said to be around £60 million and marks Leonardo Hotels' second major acquisition in months after purchasing London's 114-year-old Dilly Hotel for £100 million.
"We are delighted to follow up our acquisition of the Dilly by adding another historic and iconic hotel to our growing portfolio of luxury hotels," said Jason Carruthers, managing director of Leonardo Hotels UK and Ireland.
Leonardo Hotels already owns the Leonardo Brighton hotel and the Leonardo Royal Brighton Waterfront, making the firm the largest hotel operator in the seaside city.
"[The Grand] is a consistently high-performing hotel, situated in a key strategic location with highly dedicated employees, meaning it is an ideal fit to our broader portfolio."
The Grand famously appeared in the 1979 British film Quadrophenia and was the scene of the 1984 IRA bombing assassination attempt against then-prime minister Margaret Thatcher, in which five people died and another 31 were injured.
David Fattal started his career as a waiter and bellboy before rising through management ranks and starting Fattal Hotels in 1998 at the age of 41. Fattal Hotels owns 36 hotels in Israel and manages more than 160 hotels across Europe. Having gone public on the Tel Aviv stock exchange in 2018, Fattal owns more than 50% of the company's shares and has a net worth of $1.3 billion (according to Forbes).
 
Sanjeev Gupta's GFG Alliance aims to rescue collapsed UK steel companies
Sanjeev Gupta, the billionaire CEO and chairman of international steel and mining conglomerate GFG Alliance, has obtained the indirect shareholder of two British steel companies which have fallen into administration.
According to Sky News, the Indian-born British businessman and founder of British industrial and metals company Liberty House Group, has acquired Singapore-based Aartee Group Pte Limited, which has a secondary stake in Aartee Bright Bar Ltd and Aartee Bright Bar Property Ltd  (the UK's largest stockist and distributor of engineering steel products).
The two Aartee firms, which employ around 250 people in the West Midlands, Rugby, Bolton, Southampton and Newport, will remain in administration until Gupta's Liberty Steel proves that it has secured funding to cover Aartee Bright Bar's wages for "Four weeks to prevent job losses during the administration process". Gupta is said to have close ties to Aartee's founder Ravi Trehan.
"Like many businesses in its sector, Aartee Bright Bar has been facing significant headwinds, as a result of the challenging economic environment and fluctuating steel prices," said Michael Magnay of Alvarez & Marsal, which was appointed as administrator after Aartee's main creditor, FGI Worldwide, decided to pursue an insolvency of the businesses.
"Against this backdrop, administrators have been appointed and we are exploring the options available to preserve value."
Aartee's insolvency comes after Tata Steel and British Steel (two of Liberty Steel's largest competitors) are seeking £600 million of UK taxpayer funding to aid their transition to greener electric arc furnaces.
"Aartee is a significant part of the UK's steel supply chain and distribution network, and a key customer for GFG's bar products produced in Rotherham by Liberty," said Jeffrey Kabel, chief transformation officer at GFG. "Our rescue plan would save 250 viable steel jobs in the West Midlands and across the UK. Over time, Aartee's business would be integrated into Liberty's operations helping to reinforce our UK transformation plan focused on producing specialist steel products."
 
Tributes paid to baseball team owner Ted Lerner
Ted Lerner, the real estate billionaire who turned around the fortunes of American baseball team the Washington Nationals, has passed away at the age of 97 following complications from pneumonia.
A consortium led by Lerner purchased the Major League Baseball (MLB) team in 2006 for $450 million after the franchise team moved from Montreal, Canada, to the US capital. The primary owner until handing the role over to his son Mark in 2018, Lerner shepherded the Nationals from being one of the worst MLB teams to becoming World Series champions in 2019.
"I have great appreciation for Ted's impact on his hometown and the game he loved," said MLB commissioner Rob Manfred. "On behalf of Major League Baseball, I extend my deepest condolences to Ted's entire family."
The son of Jewish immigrants, Lerner built up his $6.6 billion fortune (according to Forbes) after beginning a real estate company at the age of 26, borrowing $250 from his wife Annette.
Lerner Enterprises became the largest private landowner in the Washington metropolitan area, going on to own commercial, retail, residential and hotel properties, as well as Chelsea Piers in New York City and Washington DC's Navy Yard district.
"It is with great sadness that we have to announce the passing of founding owner Theodore N. Lerner," the Washington Nationals said in a statement. "The great achievement of his family business was to bring baseball back to his favorite city and win a championship for the first time since 1924. He took the franchise and brought it all to his beloved hometown."