FB News
FB Roundup: Antoine Arnault, Jimmy Lai, Yusaku Maezawa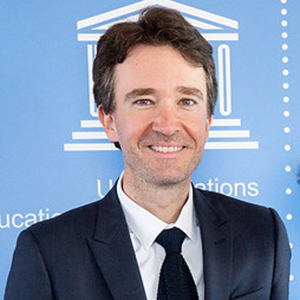 Bernard Arnault's oldest son takes over as CEO of Christian Dior SE
Antoine Arnault, the eldest son of French billionaire Bernard Arnault, has been officially anointed as the chief executive officer of Christian Dior SE, the family owned holding company which operates luxury goods giant LVMH.
Antoine steps up as both CEO and vice-chairman, replacing Sidney Toledano, the former president of LVMH's Fashion Group and chief of the Christian Dior Couture brand.
"We warmly thank Sidney Toledano for the utmost professionalism he has always demonstrated while serving this mandate of trust," said Bernard Arnault, who, according to Forbes' real-time billionaires list, has become the world's richest person after his 70 fashion and cosmetic brands saw his net worth rise by $849m to $187.3 billion.
Working alongside Pietro Beccari, the ongoing CEO of Christian Dior Couture, Antoine will lead the Berluti brand in image and communications, while also remaining chairman of Italian clothing company Loro Piana.
"This choice was made in the context of the conversion of Agache SE [Bernard Arnault's main holding company] into a limited joint-stock partnership, which occurred on December 6, and will permit the long-term family control over Christian Dior SE and LVMH Moët Hennessy - Louis Vuitton SE to be perpetuated," said a statement issued by the family-owned group.
The appointment now means that all of the 73-year-old billionaire's five children hold senior positions at LVMH – in addition to 45-year-old Antoine, Delphine, 47, is executive vice president of Louis Vuitton and a member of the LVMH board; Alexandre, 30, is head of product and communications at Tiffany & Co; Frédéric, 27, is CEO of Tag Heuer; and Jean, 24, is director of marketing and development at Louis Vuitton Watches.
Bernard Arnault has not yet officially named a successor to lead the family empire, although it is expected that one of his five children will take over eventually. Agache, the controlling shareholder of Christian Dior SE and LVMH SE, has confirmed that share capital will be held equally between the five children.
 
Hong Kong tycoon Jimmy Lai jailed on fraud charge
Lai Chee-ying, better known as Jimmy Lai, a Hong Kong-based billionaire entrepreneur and outspoken critic of China, has been found guilty of two counts of fraud and sentenced to five years and nine months in prison.
The 75-year-old pro-democracy tycoon was found guilty of "Covering up a private company's (Dico Consultants Ltd) operations and violating a lease contract at the headquarters of his former newspaper, Apple Daily."
Lai previously served 20 months for "Unauthorised assemblies during mass pro-democracy protests in 2019".
District Court Judge Stanley Chan wrote in his judgement that Lai had "Acted under the protective umbrella of a media organisation" and that opposing the argument of Lai's defence, the prosecution of a media tycoon "Wasn't equivalent to an attack on press freedom."
The former head of Next Digital, the parent company of Apple Daily which was shut down in June 2021 following a police raid, could also face a maximum possible life sentence for two further counts of conspiracy to commit collusion with foreign countries or external elements and one count of collusion with foreign forces under the national security law. He also faces a sedition charge linked to the Apple Daily newspaper.
"Beijing's elaborate criminal case against Jimmy Lai is a vendetta against a leading proponent of democracy and media freedom in Hong Kong," said Maya Wang from the New York-based advocacy group Human Rights Watch.
 
Japanese billionaire Yusaku Maezawa picks his crew for flight to the moon
Yusaku Maezawa, the founder of Japan's largest online fashion retail website Zozotown, is pushing ahead with plans to fly to the moon with the announcement of a host of artists, content creators and athletes from around the world as his crew members.
Taking place on SpaceX's first private Starship lunar flight planned for next year, Maezawa's fellow passengers will include DJ Steve Aoki, K-pop star T.O.P of boy band Big Bang, American YouTuber Tim Dodd and Indian television actor Dev Joshi.
Titled the "dearMoon" mission, SpaceX said Maezawa and his crew will travel within 200 kilometers of the moon's surface.
"The dearMoon crew will be the first humans Starship will launch, fly around the Moon, and safely return to Earth," SpaceX said in a statement. "More than a million people from 249 countries and regions around the world had applied to fly with Maezawa."
The Japanese fashion tycoon, who has a net worth of $1.7 billion and has previously spent 12 days living on the International Space Station, had purchased all the seats on the Starship flight in 2018 and personally selected the crew to join him on this unique voyage.
"I hope each and every one will recognise the responsibility that comes with leaving the Earth, travelling to the moon and back," Maezawa said. "They will gain a lot from this experience and I hope they will use that to contribute to the planet and to humanity."