FB News
FB Roundup: Andy Mills, Mei Zhiqiang, Joseph Lau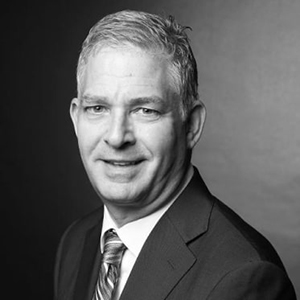 Mills family open investment firm after Medline Industries sale
The Mills family, the American billionaires who founded Medline Industries, are launching their own investment firm.
Having sold a 79% stake in Medline (which sells hospital gloves and scrubs, wheelchairs, walkers and canes), to a consortium of private equity firms (including Blackstone Group, Carlyle Group and Hellman & Friedman) in a deal valued at around $32 billion last year, fouth-generation family member and former president Andy Mills has already set up a firm called Council Ring Capital.
According to Bloomberg, Council Ring Capital has nearly $5 billion in assets and has also hired a number of wealth managers.
The Mills family still owns a minority stake in Medline, which is currently operated by Andy Mills along with his cousin Charles Mills and brother-in-law Jim Abrams.
The family business began in 1910 when A.L Mills started selling aprons to butchers in Chicago's stockyards before expanding into medical gowns two years later.
 
Chinese man leaves billionaire adoptive family after reuniting with multi-millionaire birth parents
Mei Zhiqiang, a Chinese man who was adopted by a billionaire family after being abducted as a toddler, has been reunited with his birth family, themselves multi-millionaires.
Now aged 27, Mei was two years old when he was taken by human traffickers from near his home in Yunnan province in southwestern China in 1997. Having been sold and subsequently abandoned by a family because he was "too thin and small", Mei was adopted by an ultra-high-net-worth family in southeastern China's Fujian province and grew up with the couple's biological children - two older sisters and a younger brother - before later working in the family hospital business.
Mei's biological parents, Xianhua and Pan Chang'e, reportedly led a 20-year search to find their eldest son and celebrated his birthday every year in his absence. They also bought Mei a house in anticipation of the day he returned.
The family were eventually reunited in June, 2022, thanks to a DNA match. As a result, Mei immediately reunited with his biological family and has since been working for the family's hotel supplies business, while his birth father hopes to line up Mei for eventual succession.
"I can see my parents' love for me," said Mei of his family's reunification. "No matter how rich they are, their love is different from ours – the love of birth parents."
 
Joseph Lau sells dozens of Hermes bags in Sotheby's auction
Following the sale of eight pieces of Chinese imperial porcelain from the Ming and Qing dynasties through Sotheby's, billionaire Joseph Lau – who has been living as a fugitive in Hong Kong following his conviction in 2014 for bribery and money laundering in Macau – has sold 75 Hermes bags at auction for up to $3.2 million.
Among the unique items sold were six diamond 'Birkins', a rare bronze metallic 'Kelly' and a '2006 Bleu Jean Shiny Porosus Crocodile Birkin 25'.
In addition to an extensive art collection that includes works by Andy Warhol, Jean-Michel Basquiat, Paul Gauguin and David Hockney, the 71-year-old former chairman of Hong Kong developer Chinese Estates Holdings has bought more than 1,500 Hermes bags - and his family still owns more than 1,000, according to a representative for the tycoon.
Lau, who has sold items worth at least $177 million in auctions since early 2020, has a net worth of $6 billion, down $2 billion (due to a prolonged property crisis in Mainland China) from the second half of 2021, according to the Bloomberg Billionaires Index.
Lau, who was convicted but has never served jail time, has lived in Hong Kong since 2014 as there is no extradition pact between the special administrative region of China and Macau.