FB News
FB Roundup: Anders Holch Polvsen, Barry Sherman, Sandy and James Easdale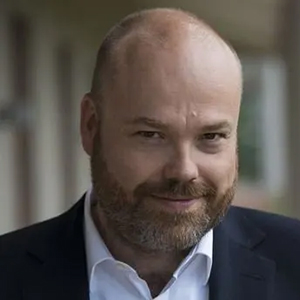 Anders Holch Polvsen helps save S?trathnaver Museum
Danish billionaire Anders Holch Polvsen has stepped in to save Scotland's Strathnaver Museum with an interest-free unsecured loan of more than £600,000.
Holch Povlsen, who lives in Scotland and is the country's richest man and biggest private landowner, supplied the loan when a? £2.3 million refurbishment and conservation project uncovered a problem with the historical building's deeds of ownership.
Also known as the Museum Of The Clearances, Strathnaver in Bettyhill, Sutherland, explores "The histories of the local Clan Mackay, agricultural life and the Highland Clearances, a period of history which saw families removed from land where they had lived for generations."
"The museum's trustees had been unaware that a clerical oversight made decades ago meant the title to the museum was still registered in the names of its original community trustees and not that of Strathnaver Museum Ltd," said Tom Mackay, chairman of Strathnaver Museum, to the BBC.
"I am enormously grateful for the support of fellow trustees who have managed to resolve the title issue so quickly and to the full satisfaction of legal officers and our core funders."
?Holch Polvsen's company Wildland Limited, a land conservation and tourism business which manages three Highland estates – part of the billionaire's 220,000 acres of Scottish land ownership – hoped the £600,000 loan would help the museum resolve the ongoing legal issues and allow the refurbishment to continue ahead of the museum's reopening in March, 2023.
"It's clear that for almost 60 years, generations of the Strathnaver Museum team had been working hard to realise a vison that was ahead of its time, to create a museum to enable the people of the area to tell their own story," said Tim Kirkwood, chief executive of Wildland Limited.
 
Barry Sherman's Apotex Pharmaceuticals sold to private firm
The Canadian generic drug company founded by murdered billionaire Barry Sherman in 1974 is being sold to SK Capital Partners LP for an undisclosed amount, according to Bloomberg.
Currently controlled by the family of Sherman and his wife Honey, who were both murdered in their Toronto mansion in December, 2017, Apotex Pharmaceutical Holdings Inc produces "High-quality, affordable medicines for patients around the world."
"We are excited to work with SK Capital, whose industry expertise and resources will help grow our leadership in the market," said Apotex chief executive Jeff Watson in a statement.
Following the Shermans' deaths, which police believe was a double homicide although the case is still unsolved, Apotex has been considered for an asset sale since 2019.
RBC Capital Markets, Bank of Nova Scotia, Jefferies LLC and Deutsche Bank Securities Inc. were the advisers for the sale of the firm which generates approximately $400 million per year and employs around 8,000 people worldwide.
The Shermans were among Canada's richest people and were well-known philanthropists, donating to hospitals, the University of Toronto and other causes. However, before his death, Barry Sherman was caught up in a number of legal cases with competitors and family members and was under US investigation into drug price-fixing – Apotex has since agreed to pay $49 million following an enquiry into the cost of a generic cholesterol drug.
 
Billionaire brothers buy major Scottish bus operator
Scottish siblings Sandy and James Easdale, owners of McGill's Buses, have purchased a competitor bus operator for an undisclosed sum.
The Easdales, who were named among the ten wealthiest Scots on the 2022 Sunday Times Rich List with an estimated fortune of £1.363 billion, have completed their acquisition of First Scotland East and have pledged that "Local management will be empowered to make decisions for local services serving local people."
"We believe in empowering teams to deliver for their communities rather than a centralised, top-down approach," said James Easdale, Chairman of McGill's Group. "We want passengers to have an affinity with their local buses and one step in that process is the introduction of iconic liveries for the fleet."
The deal sees McGill's Group taking control of bus depots in Larbert, Bannockburn, Balfron and Livingston. Also included in the deal is Edinburgh's famous open-top bus tour, Bright Bus.
"Whilst others may be shying away from expansion given the unsettled economic picture, we are continually seeking new opportunities to invest in transport, construction and property," said Sandy Easdale, director of McGill's Group.
McGill's Buses is the largest privately owned bus company in the UK with a fleet or more than 440 vehicles. The purchase of First Scotland East sees approximately 550 staff added to McGill's payroll, bringing the company's total staff to more than 2,000.
"In the period to come, we will be examining every area of the business to revitalise our offering, such as customer interaction, staff development and training, vehicle quality and local decision-making," said McGill's chief executive officer Ralph Roberts. "One of our key priorities will be to invest in the fleet and bring down the average age of buses on the road – that will be to the benefit of passengers, staff and the environment."